Slovakian startup announces plans for Indiana battery plant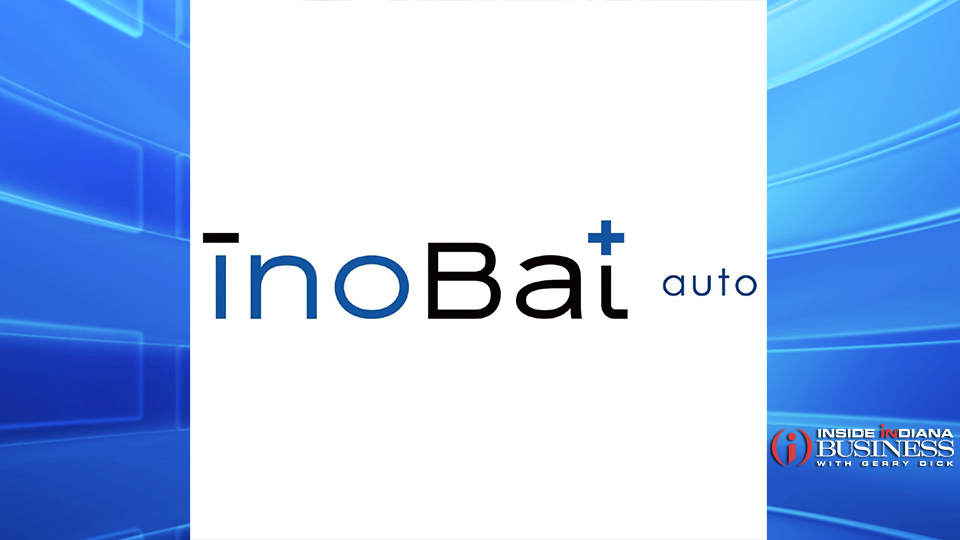 Slovakia-based startup InoBat Auto plans to build research and development and production facilities in Indiana to make batteries for the electric vehicle industry, the company announced Thursday.
InoBat said it is working in partnership with New York City-based Ideanomics Inc., a publicly traded company that offers design, implementation and financial services to accelerate the commercial adoption of electric vehicles. Ideanomics announced in January that it had made a "strategic investment" of roughly $11.3 million in InoBat in the form of a convertible loan.
"Our presence in Indiana will ensure we both reach our joint target of producing exceptional commercializing standard and tailor-made battery packs for the U.S. market," InoBat CEO Marian Bocek said in a written statement.
The announcement lacks key details, including the timeline for the project, the amount of the investment, employment projections or where the facilities would be located. IBJ was unable to reach representatives of InoBat and Ideanomics on Thursday morning.
But in its announcement, InoBat said it plans a three-stage investment, starting with a R&D and production facility for battery module and pack assembly. Initially, the plant will be capable of producing batteries with total capacity of 100 megawatt-hours.
Next, InoBat plans to build a full commercial-scale battery module and pack assembly plant that would have an initial annual production capacity of two to three gigawatt-hours. In a prepared statement, InoBat said it's also "exploring the option to construct a tailor-made battery cell production facility with an initial four-gigawatt-hour annual capacity."
InoPower said it chose Indiana because of its high concentration of vehicle manufacturing, business climate and support from the state.
A megawatt-hour equals 1,000 kilowatt-hours, and a gigawatt-hour equals 1,000 megawatt-hours. For comparison, the average household in the Midwest uses 9,567 kilowatt-hours per year, according to the U.S. Energy Information Administration.
Founded in September 2019, InoBat is developing a battery research and development facility and pilot line in its home country of Slovakia.
This is the second battery project announced for Indiana within the past month, with this one on a much smaller scale than the previous announcement.
In May, automaker Stellantis NV announced its plans to build a $2.5 billion electric-vehicle plant in Kokomo. That plant, which is expected to open in 2025 and create up to 1,400 jobs, will have an initial production capacity of 23 gigawatt hours, with the goal of increasing to 33 gigawatt hours over several years.
The Indiana Economic Development Corp. is also involved with the InoBat project.
"The IEDC is committed to InoBat and Ideanomics and will remain a true partner through each stage of this process as we look to identify sites and negotiate a potential incentive package," Indiana Secretary of Commerce Brad Chambers said in a written statement.
Chambers, Indiana Gov. Eric Holcomb and Adjutant General Dale Lyles led an economic development trip in March that included visits to both Slovakia and Israel. Representatives from both countries also traveled to Indianapolis for Indiana's first-ever Global Economic Summit, which took place last month.
Story Continues Below