Why Indiana's Advanced Manufacturing and Logistics Industries Must Lead in Sustainability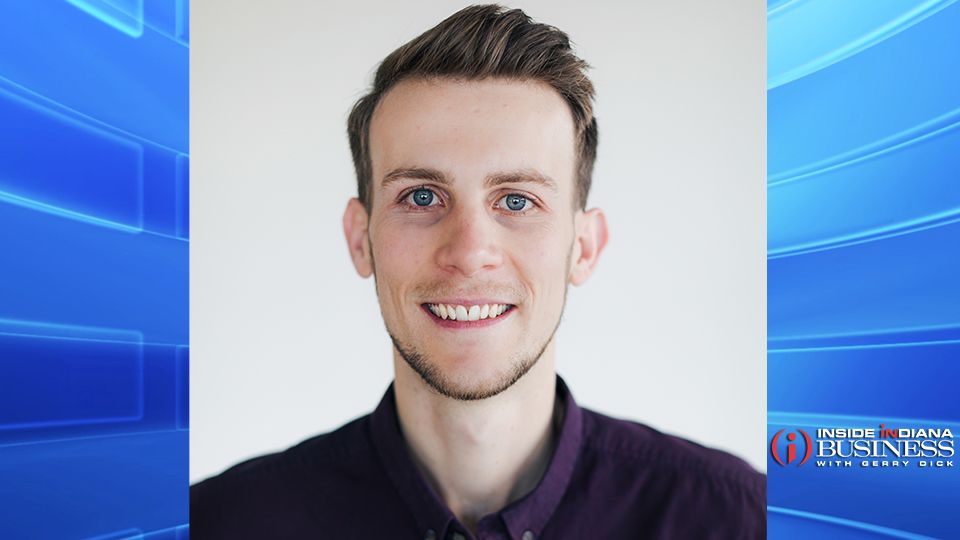 In every industry, companies are being called upon to address their sustainability challenges. Indiana's advanced manufacturing and logistics companies – large and small – are no different. From reducing energy usage and sourcing eco-friendly materials, to lowering carbon emissions and reducing waste, companies are committing to using less of the world's resources and decarbonizing operations.
Historically, trends in sustainability have been driven by consumer decisions, where individuals choose to purchase more sustainable products and services. But in recent years, enterprises have mirrored this trend and are becoming more selective about who they purchase from. Original equipment manufacturers (OEMs) and other large companies are now demanding more sustainable business practices from their entire value chain: business partners, suppliers, logistics providers and more. And many of these businesses are making a concerted effort to comply with and meet sustainability targets.
Knowing this trend, over the last three years Conexus Indiana and the IU Kelley School of Business Center for Excellence in Manufacturing tracked how Indiana's advanced manufacturing and logistics companies perceive the value of sustainability in manufacturing. What we found in 2022 is that almost 40% of companies reported that "sustainability or greenness" is an important factor for winning orders from customers.
While a greater 60% of companies feel sustainability is only somewhat important or not important for winning new business, the data showed that Indiana advanced manufacturing and logistics companies do recognize the value in sustainable business practices. And it's possible these forward-thinking businesses may see an economic advantage as the industries of the future, where the onset of advanced technologies will be at the center of future competitiveness and sustainability.
Like industry, the state of Indiana is equally committed to investing in programs and resources that support a more sustainable advanced manufacturing and logistics economy.
To help reduce energy consumption state-wide, Amazon Web Services (AWS), Energy Systems Network (ESN), the Emerging Manufacturing Collaboration Center (EMC2) and the Indiana Economic Development Corporation (IEDC) recently launched Energy INsights. With the goal of helping Indiana manufacturers optimize energy efficiency, improve sustainability and deploy cutting-edge technologies, the program also helps onboard manufacturers into artificial intelligence, machine learning and data analytics for company-wide insights.
Similarly, the state of Indiana is helping manufacturers adopt cutting-edge technologies to drive sustainability through the Manufacturing Readiness Grants program. The program, launched in mid-2020 and administered by Conexus Indiana in partnership with IEDC, provides matching grant funding to accelerate the adoption of Industry 4.0 technologies at Hoosier manufacturers. In many cases, the grant funding helps manufacturers do more with less. Be it 3D printing, cobots, autonomous mobile robots, machine vision, or next-generation CNC machines, Indiana businesses are streamlining product design, production and overall efficiency – leading to more sustainable manufacturing practices across the state.
We've even seen local manufacturers structure their business model with sustainability at the forefront of the value proposition. Indianapolis chocolate manufacturer SoChatti used a Manufacturing Readiness Grants award to commercialize an industrial food technology, which allows them to significantly extend the shelf life of perishable products – reducing food waste, water consumption and emissions from refrigeration.
Startup companies like SoChatti are not the only ones devoting significant resources to sustainability. Large manufacturing and logistics companies across the state that make automobiles, jet engines, medical devices and medicines are providing insights into their environmental impact and publishing sustainability reports, which are setting industry standards and tracking company progress toward their goals. For example, several large employers achieved zero landfill more than 10 years ago as part of their long-term sustainability strategies. When large Indiana manufacturers set goals, they tend to achieve them.
Manufacturing and logistics companies employ more than 600,000 Hoosiers and contribute more than any other industry sector to Indiana's gross state product – it's why these industries must take a leadership role in the adoption of sustainable business practices.
Earth Day is a brief but salient reminder for our makers and movers to consider a business outlook where customers and consumers alike place an ever-increasing importance on sustainability and adapt how they conduct business with the value chain.
Story Continues Below