Summer Staffing: What Do Hospitality Workers Want?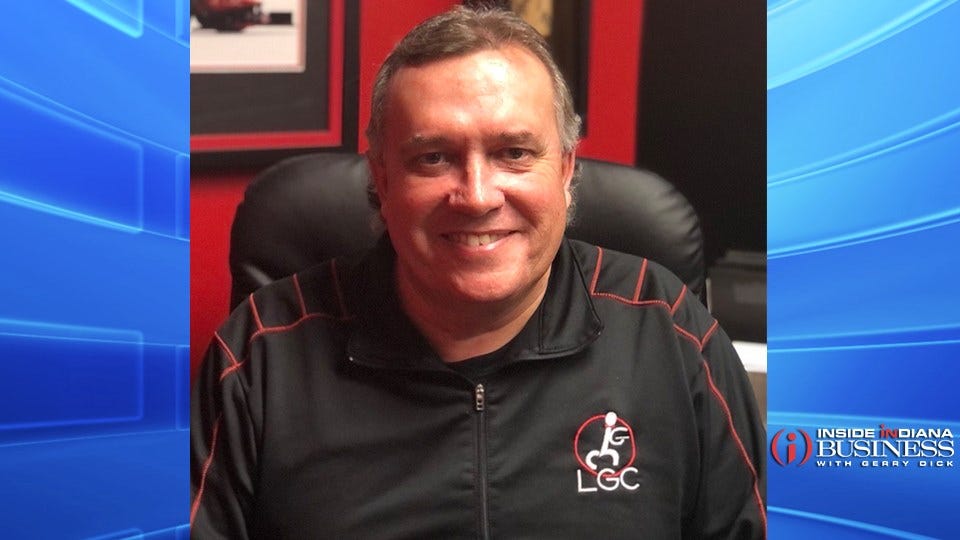 Summer is just around the corner. For many Indianapolis restaurant owners and managers that means al fresco dining, which in turn means finding more staff in a hiring market that's significantly shifted over the last two years. What do workers want in a competitive hiring market? Here's what our team is hearing.
LGC is a national staffing headquartered in Indianapolis. Our team makes it their business to stay current on hiring trends by both listening to client needs and staying current on the latest hiring data In the current Indianapolis market. A quick web search shows nearly 4,500 restaurant jobs open on Indeed in the Indianapolis market.
Our staff says the most requested positions by Indianapolis clients are for cooks, dishwashers and cafeteria workers.
Front of house jobs, such as bartenders and servers are more easily filled by part-time or full-time employees because they can rely on tips.
It's easy to accommodate day shifts that have consistent work schedules because a worker can plan ahead for transportation and childcare. Finding ways to fill positions that are hard to staff takes creativity. Think about how to build schedules and opportunities to give people "bang for the buck."
Create shifts that stable for those back of house positions. Build out a consistent weekly schedule with those hard to fill times and offer a pay rate higher ( $1 to $3) than coveted, full-time day shifts. This gives someone the opportunity to figure out consistent transportation and/or childcare. Then offer workers, especially in downtown Indianapolis, a place to park.
One of our team members who works to find staff for client in the city told me, "The client can easily get employees if they offer free parking downtown, and if the client is outside of Marion County, offer a higher pay rate for travel time to compensate for gas."
Here are other ways a restaurant or any business be attractive to a potential new hire.
Employ the experience: From the moment a job candidate makes contact, how do managers and potential fellow workers make them feel? The entire team should understand the hiring process and make a potential team member feel welcome. Whether your interviewing a gig worker or full-time candidate, explain the workplace and expectations. Then stick with those expectations if the candidate is hired. During the hiring decision, continue to communicate. If there's a great workplace culture, let the potential hire feel why it's a great place to work.
Defining flexibility. This is a trend that started over the last year and it's here to stay. Be clear about what can and cannot be offered. Restaurants are not about flexibility like someone would find at an office. Businesses with customer facing jobs, including hospitality, are figuring out how to make it work for their teams. Some restaurants are closing one day a week, while others close earlier than usual during the week.
Upskill workers: Our company has thousands of gig workers across the country who we want to keep in our talent pool for client jobs. During the pandemic, when less people were working, we were able to offer new job experiences. Workers told us they enjoyed being able to try new positions and expand their skills. Offer certifications and cross-train team members to help fill gaps. It's invaluable. A World Economic Forum report says a majority of employers recognize the value of human capital investment.
Employers expect to offer reskilling and upskilling to just over 70% of employees in the next three years.
And an average of 66% of employers surveyed expect to get a return on investment in upskilling and reskilling within one year.
Focus on internal talent. It might sound strange for the head of a staffing company to point out that hiring teams should focus on internal talent. It's not. Your top performers make an impression on temporary and temp-to-perm staff members. Seeing upward mobility is inspiring.
Soft skills. It's often been said, "Hire for culture." That's never been more true. According to a recent LinkedIn Global Talent Trends survey, 92% of hiring and talent professionals said that it's "increasingly important" to hire candidates with well-developed soft skills, especially in today's changing workplace. Today's diners are patient and know service isn't what it was three plus years ago. Still kindness and patience goes a long way with customers. When a business gets busy soft skills are invaluable to the customer service experience.
Smaller venues and outdoor space. Smaller venues are in vogue as large, well-staffed restaurants becoming a thing of the past. For the customer, it means being around less people, which is great from a health and safety perspective. Smaller venues comes the need for less staff, and we're finding that makes workers happier. Bottom line, being around less people feels safer and its more manageable. Don't hesistate to scale down if that means higher satisfaction all around.
George Lessmeister is CEO and founder of LGC Hospitality, a national staffing firm headquartered in Indianapolis. LGC has offices in over 40 U.S. cities. Team members work with hotel and restaurant leadership to place executives and temporary workers.
Story Continues Below