Purdue, Monon Bioventures, Genezen use $400K to team up against tumor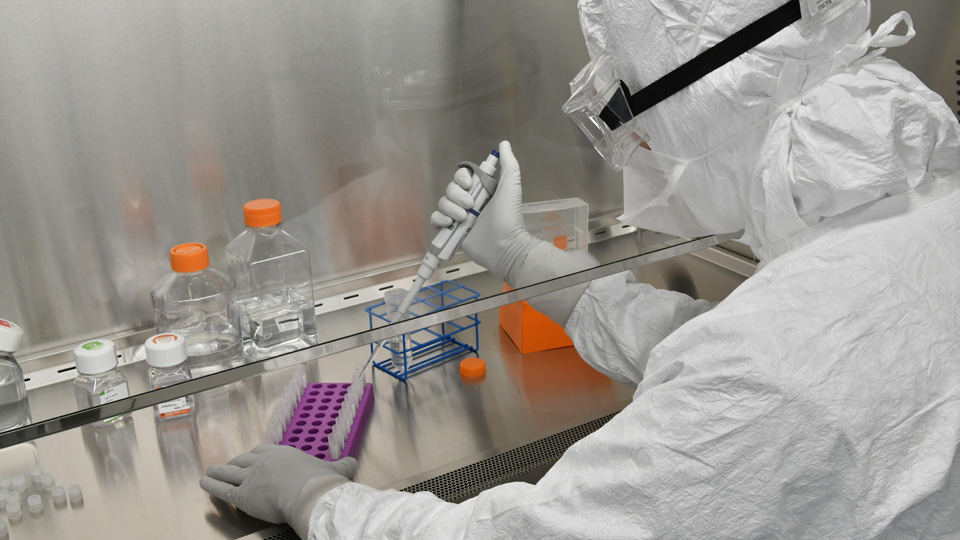 A made-in-Indiana business story—and one of the state's first ventures in gene therapy—could save the lives of patients with a devastating brain tumor who typically have little over a year to live "if they're lucky," says one researcher. The development of a potential treatment for glioblastoma marks the first time in Indiana that every link in the chain is in place to commercialize the discovery: a university-based discovery, a startup to develop it—and for the first time—a young Hoosier manufacturer ready to make the cutting-edge gene therapy.
Purdue University is the first chapter of the story, where Industrial and Physical Pharmacy Assistant Professor Dr. Sandro Matosevic discovered a potential therapy for glioblastoma, the most aggressive kind of brain tumor in which patients typically survive only 15 months. Matosevic says the need for a cure "is graver than a lot of other cancers, because there's really no treatment."
Matosevic's discovery is an immunotherapy, which uses the body's own immune system to fight disease. CAR T-cell therapy is the most common form of immunotherapy, in which patients' own blood is used to genetically modify their T-cells to attack cancer. But the method is incredibly costly; for example, "a single dose of CAR T-cell therapy for leukemia is up to half-a-million dollars," says Matosevic.
Instead, Matosevic uses the immune system's "natural killer" (NK) cells, which he genetically modifies to target brain cancer cells specifically and kill them. While traditional CAR T-cell therapy typically targets only one gene on a cancer cell, Matosevic "super charges" NK cells to target three different modifications on a single cell.
"We did this because we believe just one at a time is not enough," says Matosevic. "These patients are not going to respond if we target just one protein on cancer, because glioblastoma is so aggressive and so good at evading the immune system, that it will mutate and be able to evade targeting through one aspect; so we engineered three different functions."
And unlike traditional CAR T-cell therapy that uses the patient's blood, NK cells are taken from cord blood that is widely available in the U.S. and "just waiting to be used," says Matosevic. This "completely off-the-shelf" method also dramatically drives down the cost.
The next chapter, still set in Indiana, is proof of concept. A recent $400,000 Phase I Small Business Innovation Research grant from the National Cancer Institute is helping two Indiana companies that hope to prove it can be done. Purdue has optioned the technology to Indianapolis-based Monon Bioventures, which is using the SBIR grant to contract with Fishers-based Genezen, a cell and gene therapy CDMO.
"We're using a live virus, it's just engineered to deliver something that makes the cell kill cancer, rather than make you sick," says Genezen Chief Business Officer Dave Wilhite. "That, in itself, is a complicated process. Genezen has the lab and experienced scientists to accomplish this proof of concept of the manufacturing piece."
Genezen is Indiana's first foray into gene therapy manufacturing and the young company is seeing explosive growth, recently cutting the ribbon on its $40 million manufacturing facility.
"[This project] is such a great example of how you have an exciting technology at a research university and a startup company that's helping get that out of the university into development—and part of that challenge is the manufacturing of it," says Wilhite. "To have a contract manufacturer in cell and gene therapy in Indiana that can help with that is a really exciting piece of the story."
The project's team says it's a burgeoning strength in Indiana's business landscape, but more importantly, an opportunity for the Hoosier state to create lifesaving therapies.
"There are desperate [glioblastoma] patients who really have no other options. I want to contribute to giving these people a little bit of hope," says Matosevic. "It's no longer, 'Oh, maybe we can make [this therapy] one day.' We're in a position now that we can truly make a difference. I'm excited about this collaboration because we're actually able to get that done. I think this is one of the first examples of this kind of work in the U.S., and we're excited to be part of that."
Matosevic is hopeful the glioblastoma project is "just the beginning of having a hub [in Indiana] where we can make these therapies of the future."
Story Continues Below