Professor: Cost exacerbating airline staffing shortage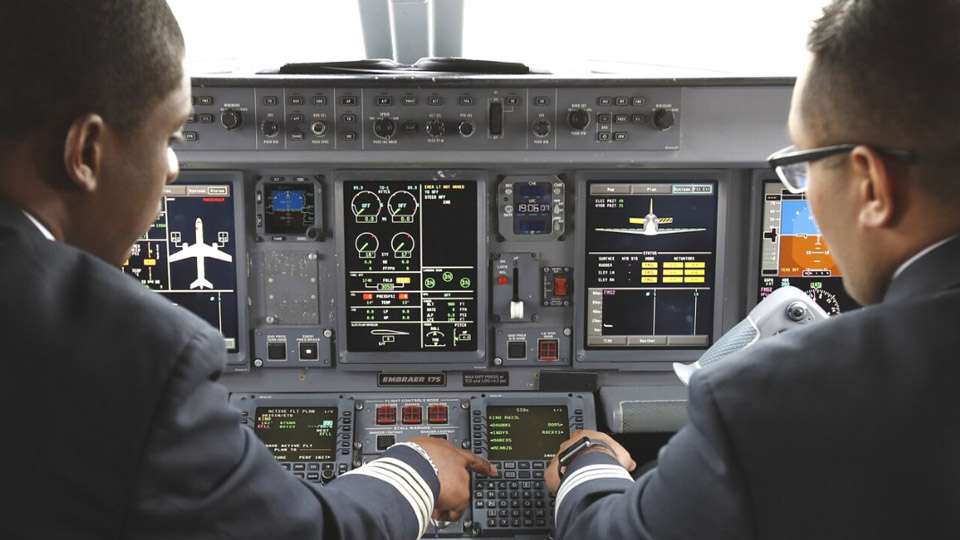 A professor of practice in the School of Aviation and Transportation Technology at Purdue University says the biggest obstacle to addressing the airline staffing shortage in the U.S. is cost. Mike Suckow says the expense of getting someone prepared for a career in the industry makes it challenging for airlines to keep up with retirements, which have been accelerated by the pandemic. "We had a lot of senior people leave the industry early beyond the forecasted attrition numbers, and that has led to a shortage of qualified people within the ecosystem," said Suckow.
In an interview with the Associated Press, Suckow said the shortage is a combination of socioeconomic factors that have taken place over the last 20 years.
"[It started] with 9/11, and then we moved into a global recession, and we've had pandemics. We've had MERS. We've had SARS. We've had Swine Flu. We've had Avian Flu and now COVID," he said. "So that combined with the bankruptcies and restructurings that have taken place over the last two decades have created a bit of a bubble. We've had a lot of employees that have navigated those disruptions. But we haven't done a lot of hiring."
In Indiana, many efforts have been implemented to help address the shortage, particularly for pilots.
Indianapolis-based Republic Airways launched its Leadership in Flight Training (LIFT) Academy in 2018 and just last week announced it is expanding the program to Myrtle Beach, South Carolina.
LIFT is also partnering with Ivy Tech Community College to offer a Professional Flight Associate of Applied Science degree at its Columbus campus. The academy says the program will allow participants to pursue the degree while they complete their flight training, and they'll have the option to complete flight instructor certifications.
Suckow says finding instructors has also been difficult for the airline industry.
"With the acceleration of attrition because of COVID, we overreached. We took out a lot of our instructor pilots and a lot of our senior instructors and those types of folks," he said. "So not only are we stimulating and recruiting first gen, we are looking to train up and recruit instructors at all the levels within the tech ops, flight ops area."
In May, Purdue University Global detailed a new joint venture with AeroGuard Flight Training Center to expand its professional flight program. The university says the expansion would help students earn certificates and ratings in instrument, commercial, multi-engine and certified flight instructor.
Suckow adds it's not just the airlines that are facing a staffing shortage.
"The FAA is has a serious shortage of talent as well. So it's across the ecosystem. We need inspectors. We need the referees in the FAA. We need the air traffic controllers. We need the TSA folks, you know, and we need to think of it that way."
Suckow says it could be 5-6 years before the entire workforce chain catches up, assuming there are no more shocks to the system like the pandemic.
Story Continues Below