Pharma Leads $500 Million Investment Total in 2021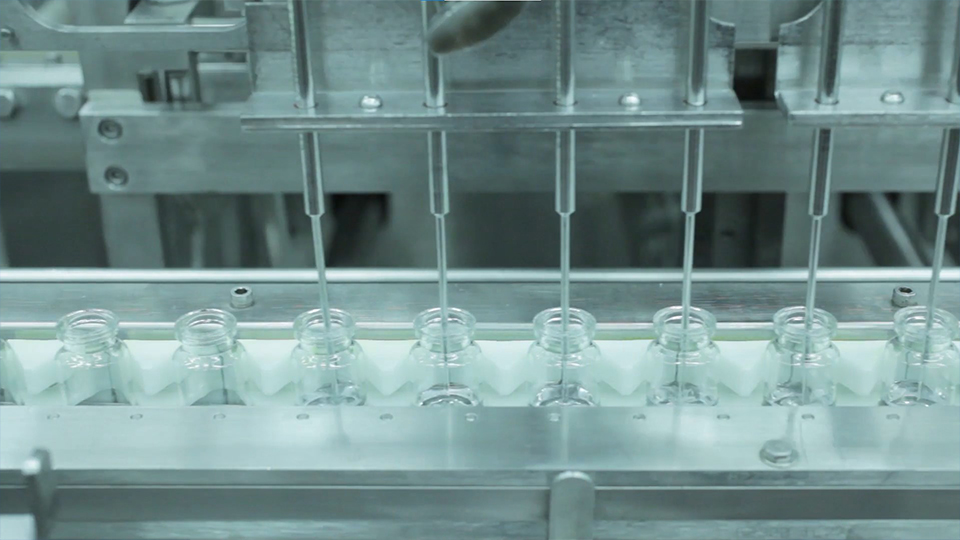 While the pandemic provided a business backdrop unlike any other in history, Indiana's life sciences industry saw "extraordinary" growth in 2021, says the Indiana Economic Development Corp. Twenty-three life sciences companies in the state committed to investing over $500 million in 2021, and the pharmaceutical sector led the charge, accounting for $381 million of that total. Uniquely positioned for life sciences manufacturing, Indiana is the only state in the U.S. to produce all three COVID-19 vaccines, which also sparked pharma companies to invest heavily in their operations last year.
Ten companies in the pharmaceutical space announced new or expanded facilities in 2021, and two of the three largest capital investments are related to the COVID-19 vaccine rollout. Stevanato Group, an Italian life sciences company, is investing $145 million to build and equip a manufacturing facility in Fishers. The medical glass maker ramped up production of glass vials that contain the vaccines—to the tune of at least 100 million.
Exelead made the third largest capital investment in Indiana's pharmaceutical space last year. The contract development and manufacturing organization (CDMO), which produces the Pfizer-BioNTech COVID-19 vaccine, is investing $41 million in its Indianapolis manufacturing facility.
"The Indiana life sciences ecosystem enabled us to be a big part of the solution; we were able to rise to the challenge, and our companies invested in new and expanded facilities to help manufacture the vaccine in hundreds of millions of doses," says Brian Stemme, senior vice president of engagement at BioCrossroads, the state's life sciences initiative. "[The state] happened to be in a position where we had the right people, the right companies and the right facilities to enable Indiana to help address this major health crisis."
Also notable among the 10 pharmaceutical investments in Indiana last year, says Stemme, is their varied focuses of work; in addition to vaccine-related activities, the projects also represent work in the radiopharmaceutical cluster, the microbiome area and gene therapy. Fishers-based CDMO Genezen Labs is investing $40 million to expand its new research and development lab focused on gene therapy.
"That's exciting, because gene therapy is a really hot area," says Stemme. "Genezen is [Indiana's] first foray into gene therapy manufacturing."
And what Indiana makes, it has to move; the increasing convergence of Indiana's life sciences and logistics sectors is another trend that emerged in 2021, says Stemme. Radiopharmaceutical companies have committed to investing nearly $200 million in new facilities by the end of 2023 in Indiana, and the sector leans heavily on the state's logistics capabilities. The radioactive ingredients—with shelf lives as short as a few hours—demand drugs must beat the clock to be effective for patients, "so that's going to continue to be a strategic advantage for Indiana," says Stemme.  
A strong logistics infrastructure also benefits other activities that are important to Indiana's life sciences industry, such as diagnostic testing and clinical trials.
"With the pandemic, the way technologies are going and the direction of the life sciences sector, logistics is becoming more and more important," says Stemme. "Time of delivery is a major factor and being able to ship lots of stuff is critical; the supply chain problems throughout the country are less prevalent when you've got an airport, highways and the other advantages here in Indiana. I think our logistics infrastructure is coming into play hand in glove with our life sciences industry to generate economic activity."
The 23 life sciences companies that helped Indiana surpass the $500 million mark are also scattered throughout the state and include investments in smaller communities, such as Knightstown, Charlestown and Terre Haute. In total, the 2021 investments are expected to create 2,100 jobs.  
Sector leaders believe last year will be a springboard for 2022, creating great potential to "exponentially augment" the $500 million that Indiana is already banking on.
Story Continues Below