Notre Dame Prof Nears Launch of New Ortho Material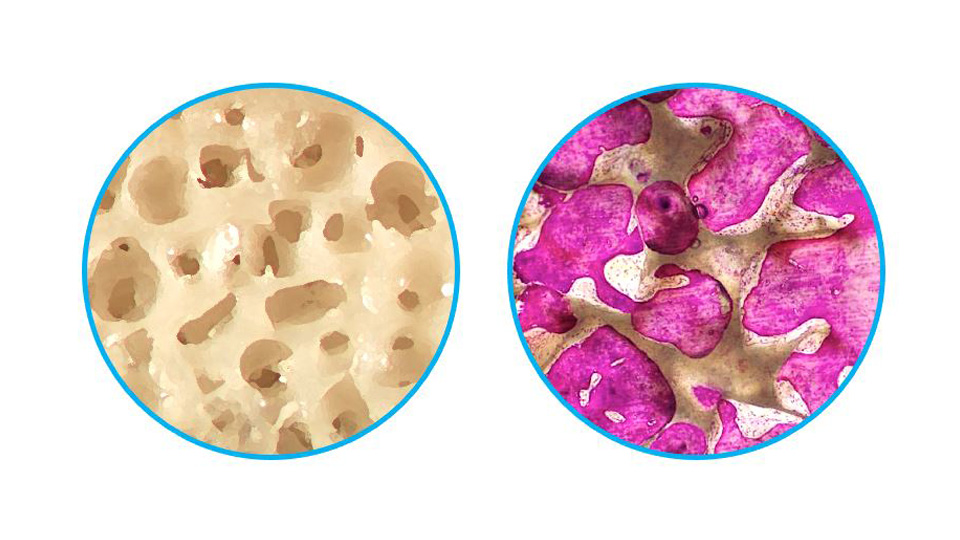 A new material invented by a professor at the University of Notre Dame for spinal implants is likely just months away from being used on the first patients. Implants used for spinal fusion have long been made out of a polymer called PEEK, because it's "a good material" with excellent mechanical properties, says Notre Dame materials engineer Dr. Ryan Roeder. But it also has niggling limitations that clinicians have long wanted to resolve. Roeder believes he's done just that by "transforming" PEEK into an improved material. Boosted by a recent $3.35 million round of Series A funding, Roeder believes his startup, HAPPE Spine, is just months away from commercializing the first implant made from the new material.
Surgeons perform a spinal fusion to relieve debilitating pain in the spine, caused by vertebrae that are compressed on each other, because the rubbery disc between the vertebrae is compressed or herniated (squeezing through its tough exterior). Surgeons remove the disc and replace it with an implant that restores the height of the vertebrae above and below it and encourages bone to grow between the vertebrae to fuse them—hence the name "fusion."
Roeder says PEEK (Polyether ether ketone) has been used in spinal fusions for about two decades "with great success." Despite its mechanical advantages, a key limitation is that it's "bioinert," meaning it doesn't initiate a response from or interact with the bone that it's introduced to when implanted. Conventional PEEK is also hydrophobic, which literally means "water fearing"; liquid can't maintain contact with it. Roeder says the main complication of a spinal fusion is pseudarthrosis, or nonunion, which is the failure of complete spinal fusion and healing.
In his Notre Dame lab, Roeder modified PEEK to make what he calls HAPPE (HydroxyApatite Porous PEEK), which he says eliminates the disadvantages of conventional PEEK.
"We've transformed PEEK into a material that is hydrophilic (the opposite of hydrophobic)—it likes to encourage body fluids to wick into it," says Roeder, who is also HAPPE Spine's Chief Technology Officer. "We also make PEEK bioactive by adding this hydroxyapatite material; it encourages bone growth onto its surfaces and has porosity, so the bone can grow into it."
Roeder made the discoveries in his lab and envisioned the technology about 15 years ago, "but the market wasn't ready for it," he says, so "we basically just held on to the intellectual property and sat on it." But the tide changed in recent years, and Roeder says, "the market came to us."
"What prepared the way for us was there were two other companies before us; one that brought the bioactivity to PEEK, and one that brought the porosity to PEEK—but they didn't bring them both to PEEK. Those [two predecessors] paved the way to where people could see, 'Oh, yeah, if you can do one and do the other, why wouldn't you want to have both?' That's what we were envisioning long before, but now the market can see that."
Roeder launched his startup in 2018 and says it will be the first to bring the two advantages—bioactivity and porous structure—to PEEK, both of which encourage integration with bone. As a result, Roeder says the implant will lead to better clinical outcomes and a higher quality of life after surgery.
The startup plans to launch its cervical spine (neck region) implant first in the spring of 2022, followed quickly by a lumbar (lower back) implant "that will have greater revenue-generating potential." HAPPE Spine uses a proprietary technology to manufacture its implants in Auburn, north of Fort Wayne.
The startup is on a 510(k) approval path with the U.S. Food and Drug Administration, meaning because the cervical implant is similar to another device already on the market, it doesn't need to be tested for safety or efficacy. Roeder says the upcoming commercial launch of the cervical implant will pave the way for other applications for HAPPE.
"We view this as a platform technology—a term that sometimes gets used loosely—but in this case, it truly is. Spinal fusion is the most logical entry point, because there's already this background of using PEEK in spinal fusion that's successful," says Roeder. "We envision opportunities to apply this material platform in sports medicine, reconstructive surgeries and a whole host of different opportunities more broadly across orthopedics. There's a lot of unsettled market opportunity out there, because people are looking for answers."
Another feather in Roeder's cap is recently winning the 1st Source Bank Commercialization Award, presented annually to faculty from Notre Dame or the Indiana University School of Medicine-South Bend.
"I'm most excited about the day that I go into the operating room and see our implant go into the first patient and see the fruit of all those years of work, and more importantly, see it benefit people in their lives and productivity," says Roeder. "It's going to be a really exciting year ahead for HAPPE Spine, and looking to the future, even beyond 2022."
Roeder says the buy-in from spine industry leaders in the startup's recent Series A funding round is evidence of HAPPE's market opportunity.
Roeder says 3D printed titanium spinal implants are also manufactured to be porous, but they don't image well after surgery, whereas HAPPE optimizes post-op imaging.
Story Continues Below