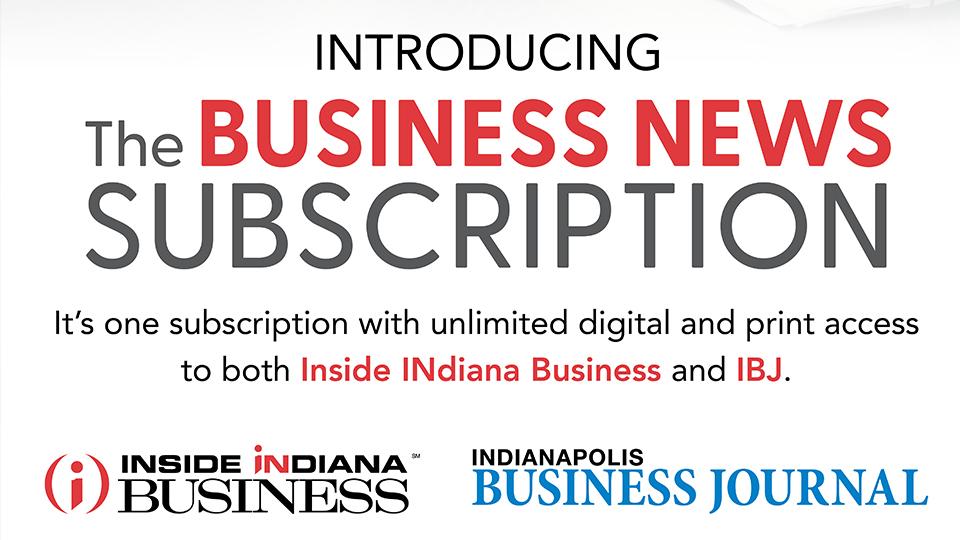 For more than 20 years, INside Indiana Business has been honored to tell the stories of the people, places and products that drive the Hoosier economy. Now, as a proud member of the IBJ Media family, we're unveiling a new joint subscription and reimagined subscriber benefits to deliver increased value to you.
It's The Business News Subscription and it gives you total access to all digital and print content from both Inside INdiana Business and IBJ.
"The Business News Subscription is part of our vision to provide our viewers, listeners and readers with more content and enhanced access to thought leaders from every corner of the state," said Inside INdiana Business Division President Gerry Dick. "When IIB joined the IBJ family we embarked on a strategy to grow our brands and increase statewide business coverage and access to premium content. This enhanced subscription model is an important part of that strategy."
IIB readers will receive $50 off a subscription when they subscribe by September 1. In order to claim the discount, you must not have been an IBJ subscriber within the last three months.
You can learn more about The Business News Subscription by clicking here.
You can also check out our Frequently Asked Questions page for more information.