Potawatomi Zoo in South Bend has a new source for food for its animals and it is coming from the local power company and its tree-trimming crews. Fort Wayne-based Indiana Michigan Power says it will deliver branches and brush weekly to the zoo to feed a variety of animals, including bison, giraffes and monkeys.
The zoo says the partnership will save it approximately $200,000 a year in feed costs. The partners say fresh tree trimmings, branches and twigs, which is known as browse, are important to the animals' diets.
"I&M's Branch to Browse Program is unique and essential to the multiple animals that call the Potawatomi Zoo home," said Josh Sisk, Potawatomi Zoo executive director. "Branches and tree trimmings from right here in our community will directly benefit the animals and we're very appreciative of Indiana Michigan Power's partnership to use its browse to feed the animals. The Branch to Browse Program is a perfect partnership to fill a need in our community at the Potawatomi Zoo."
I&M's forestry crews, who inspect and trim trees near power poles and lines, will be looking for specific tree species, including mulberry, hackberry, maple, and elm. Once delivered to the zoo, a horticulturist will inspect the trimmings to ensure they're safe for consumption.
The zoo is set to welcome four new giraffes next month. The zoo says they can eat between 20 and 50 pounds of browse daily.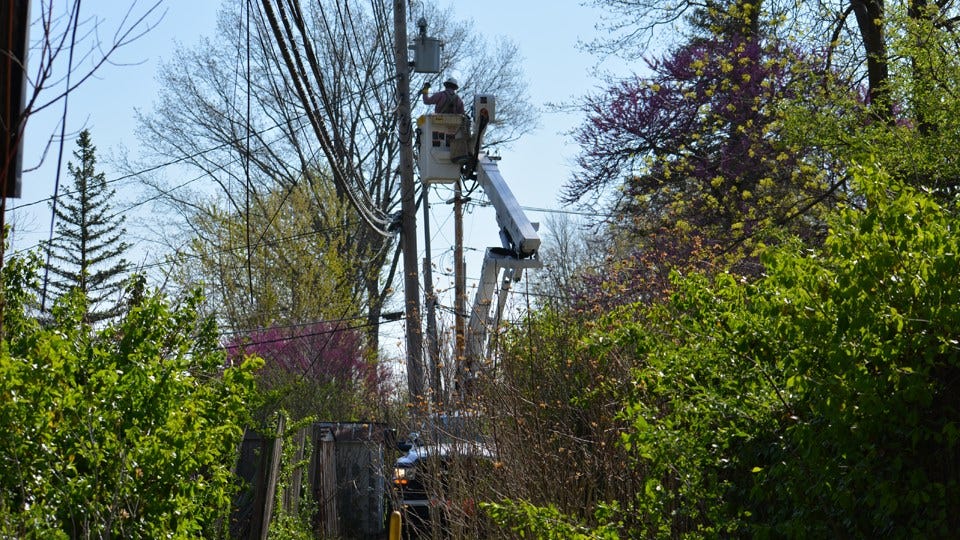 Story Continues Below