WishBone Medical Commits to Warsaw
Warsaw-based orthopedics device manufacturer WishBone Medical Inc. has announced plans to grow its global headquarters in Kosciusko County to allow for new product development and manufacturing. The company says it will also add more than 50 new jobs over the next two years.
WishBone Medical designs, develops and manufactures pediatric implants and instruments.
The company says it intends to purchase a 12,000-square-foot building in Warsaw and convert it into its new headquarters.
"While we have certainly outgrown our main office, it's a problem we're glad to have," said WishBone Medical Founder and Chief Executive Officer Nick Deeter. "In our search for more space, we were committed to keeping our corporate headquarters in Warsaw, where there is such a diverse pool of industry professionals to draw from."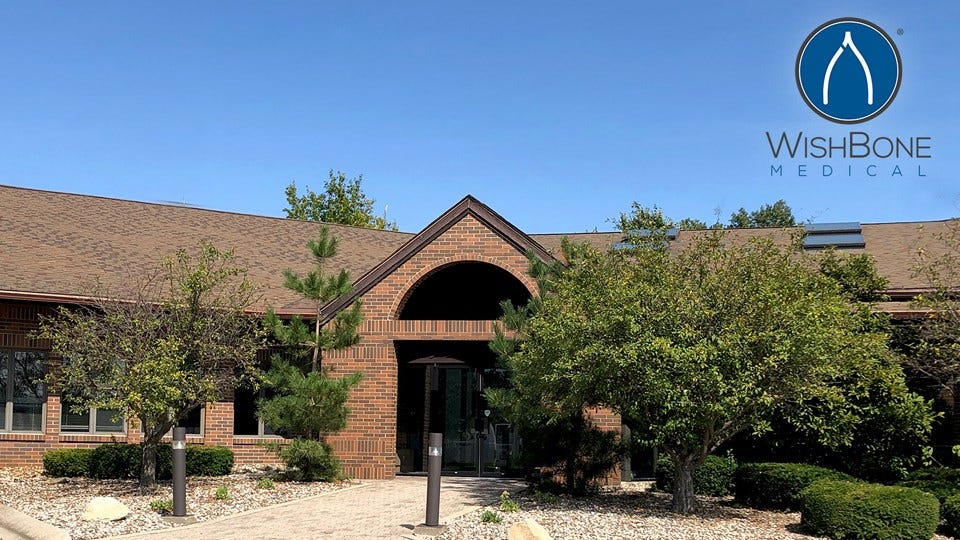 In 2018, WishBone outlined its growth plans, committing to create up to 81 new jobs. The company says it has hired 30 new positions and will add 51 more positions by 2022.
Based on those job creation commitments, the Indiana Economic Development Corp. awarded WishBone with $1.5 million in conditional tax credits.
"We're grateful that WishBone Medical is choosing to fuel its growth in Indiana, and we remain confident that the state's pro-business environment and talent pipeline will support the company's future success as they work to deliver critical devices for pediatric patients around the world," said Indiana Secretary of Commerce Jim Schellinger.
According to BioCrossroads, Indiana is the No. 2 largest exporter of life sciences products in the U.S., totaling more than $10.5 billion.