Westfield's Grand Junction Park Opens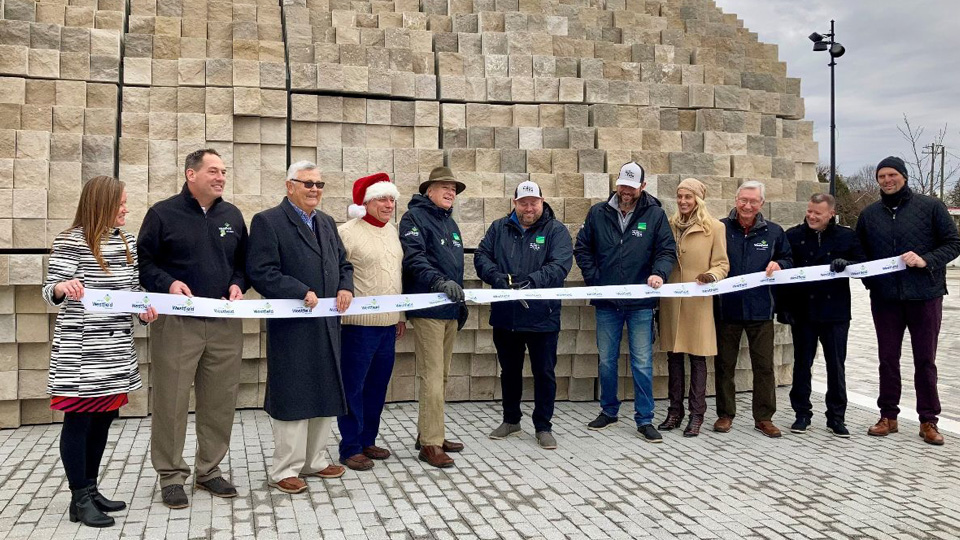 Westfield has opened the Grand Junction Plaza, a six-acre park the city hopes will serve as a catalyst for economic development. The city says its investment has already helped attract construction of the Park West luxury townhomes and Union Square, a mixed-use development.
"The future is bright for downtown Westfield," said Mayor Andy Cook. "With the opening of Grand Junction Plaza, our city now has a center, a heart, where people can connect."
Cook says the park is not only a gathering place, but it is also part of the city's infrastructure to mitigate storm water runoff and restore Grassy Branch Creek. The city worked with the U.S. Army Corps of Engineers, Indiana Department of Environmental Management, and the Hamilton County Drainage Board to design the park to allow for the integration of the waterway.
While the park is now open, Westfield says additional elements of the project will open in stages, such as an ice skating rink and a covered bandshell amphitheater.
The city says a public opening celebration will take place early next year.
Story Continues Below