Westfield council delays vote on controversial NorthPoint II business park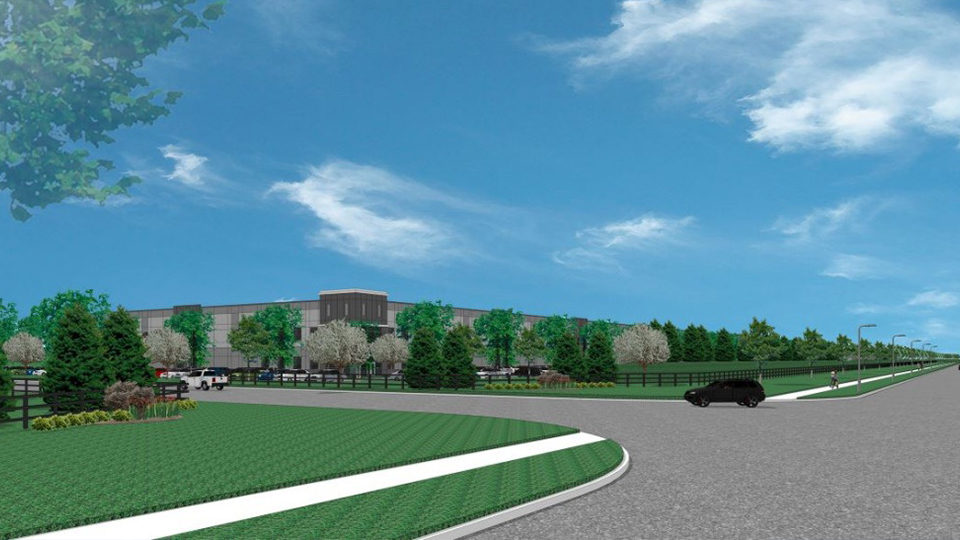 The Westfield City Council on Monday night tabled a vote on a controversial business park proposal after the developer said it received a letter of intent for the site from a "global company."
Chris Wilkes, senior vice president of South Bend-based Holladay Properties, told the council that Holladay has been in discussions for more than a year with the unnamed company about occupying he proposed NorthPoint II. The park's intended location is near State Road 38 and Hinkle Road in rural northeastern Westfield.
Wilkes said he could not reveal the name of the company, but it would occupy the entire property and have facilities for advanced manufacturing, office space and research and development.
Wilkes said the company's leaders told him they want to move quickly on securing a location.
"My sense from my discussions with them is they're prepared to move in the next few weeks to a month," Wilkes said. "This isn't like they're going to sit on this for six months."
The 180-acre NorthPoint II project received an unfavorable recommendation from the Westfield Advisory Plan Commission on Aug. 15. Residents who live nearby have fought against the project since it was introduced in July 2020.
The city council's agenda called for a final vote Monday to either approve or deny NorthPoint II. However, the council voted 4-3 to table the vote until its Sept. 12 meeting to provide time for an executive session where councilors and city administrators could learn about the company Wilkes said wants to move to the site.
Councilor Scott Willis argued in favor of providing more time to discuss NorthPoint II.
"It gives us more time to be thoughtful to hear what's out there," Willis said. "It may not change people's mind. It may end up being a no vote, but taking time to be thoughtful in this process, we have nothing to lose by doing that."
Cindy Spoljaric, an at-large councilor and member of the Westfield Advisory Plan Commission, said she did not want to see the project remain on the agenda and continue to "torture people that much more." She said the area that is largely agricultural was never planned for development.
"We actually have these poor neighbors out here had been dealing with this for years," Spoljaric said. "Imagine if any one of us was weighing the prospect of this coming to their backyard."
Wilkes told the council an area on the west side of the site where Holladay originally planned to build single-family housing is now designed to be an 860-foot buffer between the business park and residences along Anthony Road.
If approved, the NorthPoint II project would be Holladay's second major business park endeavor in Westfield. The developer in 2018 opened NorthPoint Industrial Park along U.S. 31 and East 196th Street.
Its first tenant was Bastian Solutions, a Toyota Advanced Logistics company, that moved into a 140,000-square-foot building. Gordon Food Service and Abbott Laboratories committed to moving into 500,000- and 120,000-square-foot buildings, respectively, the following year to round out the park's "big three" occupants.
Westfield-based specialty contracting firm Browning Chapman opened a 65,000-square-foot office and warehouse building in NorthPoint in 2019. Holladay in May 2021 announced plans to spend $25.5 million to build three new speculative distribution buildings.
Story Continues Below