Wabash River RDA announces READI-funded projects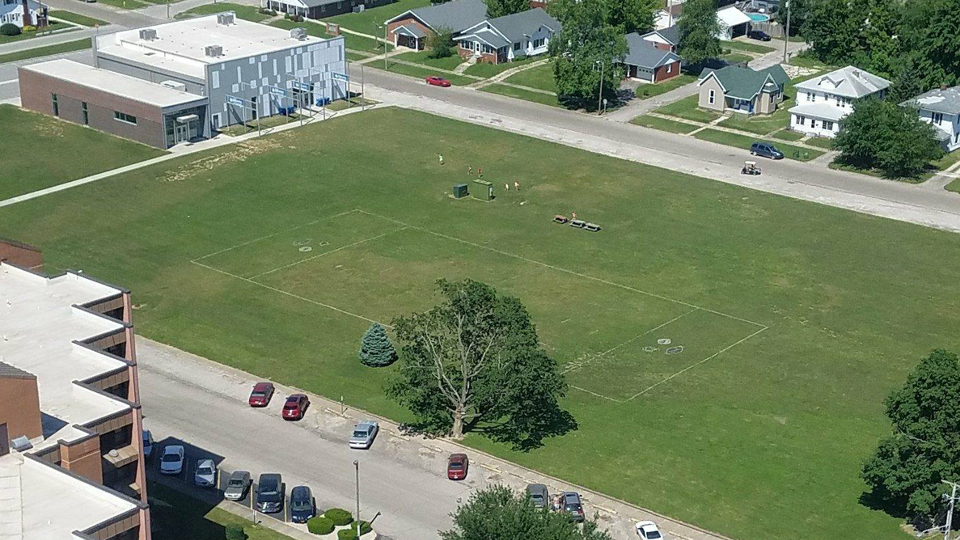 The Wabash River Regional Development Authority is awarding a total of $20 million to 24 regional projects through Regional Economic Acceleration and Development Initiative funding. The RDA says the projects, which span Clay, Knox, Parke, Sullivan, Vermillion, and Vigo counties, support the region's quality of life and talent attraction.
The READI program, which was spearheaded by the Indiana Economic Development Corp., is a statewide matching grant program.
"This is a historic day for West Central Indiana," said Greg Goode, president of the Wabash River RDA. "Over the last 7 years, our region has been working to find opportunities to best position us for the future. These projects, and this $20 million, reflect our regional synergy and momentum, and each of these projects help advance West Central Indiana."
The projects are listed below:
Billie Creek Village – $250,000 for rehabilitation of the historic Parke County town.
City of Sullivan Central Plaza – $1.5 million to add an aquatic feature to the Central Plaza Pavilion.
City of Sullivan City Pool – $1 million to revitalize the pool, which will include a pool house, main pool, two rock climbing walls, a lily pad walk, diving boards, two slides, and a kiddy-pool.
City of Sullivan Housing Project – $800,000 to develop 40 new homes.
City of Terre Haute Rea Park – $50,000 to restore the historic clubhouse into an all-inclusive activity/social center, including tennis courts, pickle ball facilities, a golf academy, a running/walking trail around the park, and a health and wellness facility.
Clinton Water Feature – $250,000 to build an interactive water feature in Riverside Park.
Courtyard + Residence Inn and Parking Garage – $4.3 million to develop the Courtyard + Residence Inn.
Design and Innovation Studio (Vincennes University) – $100,000 to support the IN-MaC Design and Innovation Studio.
Diversity and Career Center/School of Health Sciences – $1 million for Ivy Tech's new Diversity & Career Center.
Early Learning Center (Indiana State University) – $1 million for renovation of the Chestnut Building, which will allow ISU to increase capacity for early childhood education.
Homes for the Future Pilot Program – $1.8 million to support a pilot program for homebuilders to request up to 10% of the building cost to cover infrastructure.
READI Grant Administration – $530,000 to support management of the grant administration responsibilities.
Rose-Hulman Ventures Movement – $1.5 million to relocate Rose-Hulman Ventures to Rose-Hulman's main campus.
Saint Mary-of-the-Woods College Equine Event Center – $1.5 million to support the phased project.
Sports Complex and East Side Aquatic Center – $50,000 to support a feasibility study to determine the impact that a sports complex and aquatic center will have on the region.
Sullivan Hotel Project – $1 million
Swope Art Museum – $150,000 to create ADA accessibility.
Terre Haute Children's Museum Outdoor Space – $50,000 to support a feasibility study to determine the scope of a play area for kids with climbing walls and other playground equipment.
The Mill – $200,000 for a performance structure that would allow for the largest national touring acts to perform and to create ADA accessibility.
The William Henry Harrison Presidential Mansion – $2 million for preservation efforts.
Turn to the River – $150,000 to support the multi-year project of Art Spaces Inc. to reconnect Terre Haute's downtown with the Wabash River through public art and design.
Wilma and Liston Buell Community Center – $220,000 to support the community center.
West Central Indiana Business Hub – $500,000 to support operations.
West Terre Haute Clinic and Pharmacy – $100,000 to support operations.
The Wabash River RDA says it will work alongside project stakeholders on project timelines and updates over the next two years.
Story Continues Below