United Way Awards Social Innovation Grants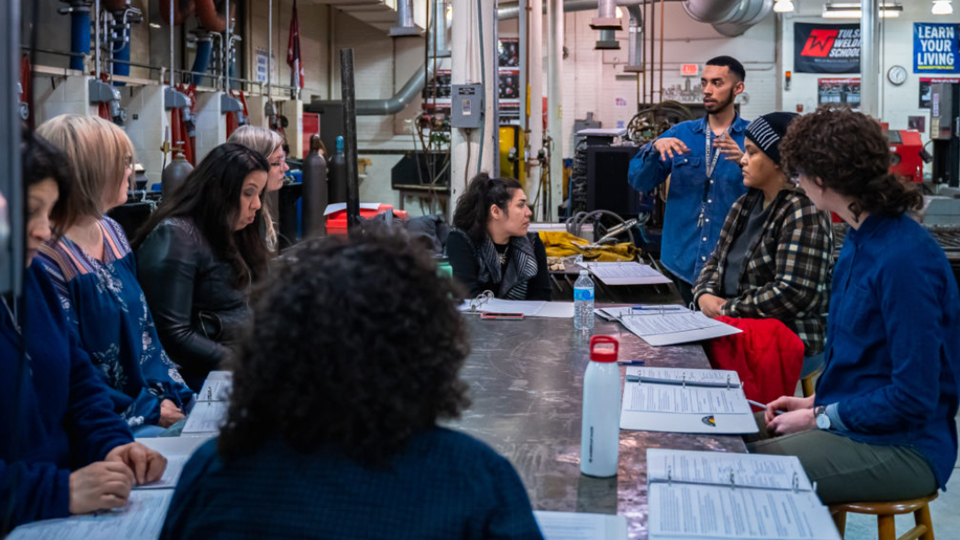 United Way of Central Indiana is awarding $1.2 million in grants to 14 community organizations. The nonprofit says the recipients will use the funding to address homelessness, expand a nutrition program for Black people living with HIV, and support women in the welding industry, among other initiatives.
The grants come from the United Way's Social Innovation Fund. The funding will support regional nonprofits working to develop solutions to the area's needs.
The United Way says grant recipients were awarded funding ranging from $25,000 to $143,000, for a total of $1.2 million. The organization estimates approximately 5,000 people will be assisted as a result of the funding.
The grant recipients include:
Back on My Feet Indianapolis – $60,000
Be Nimble Foundation – $118,000
Brothers United – $95,000
Centers of Wellness for Urban Women – $45,000
Fight for Life Foundation – $143,000
Growing Places Indy – $95,000
Hope Academy – $25,000
Indianapolis Legal Aid Society – $50,000
Latinas Welding Guild Inc. – $143,000
Merchants Affordable Housing Corp. – $36,000
Overdose Lifeline Inc. – $60,000
Pathway Resource Center – $143,000
Project Azul – $85,000
Sycamore Rehabilitation Services – $102,000
"We could not be more excited for the impact this will make in the greater Central Indiana community," said Jonathan Jones, United Way's senior director of social innovation. "Through investing in new and sustainable initiatives in human services, our communities will be stronger, and our neighbors will be empowered for years to come."
United Way says it received 114 letters of interest for the funding. A group of 23 people, including community members, United Way staff and board members, reviewed the applications and selected the grantees.
Story Continues Below