UE cuts ribbon for New Residence Hall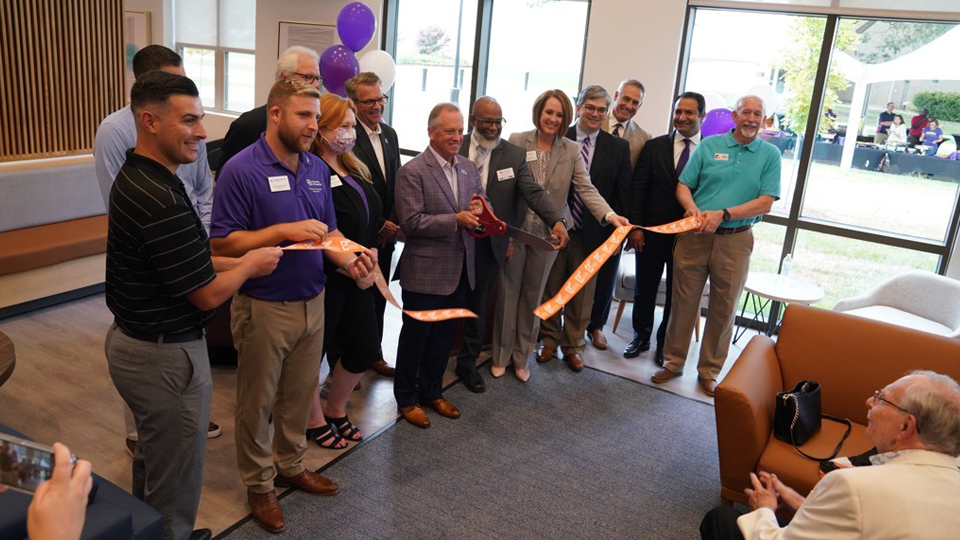 The University of Evansville has officially opened the doors to its New Residence Hall, which will house 300 first and second-year students. The university says the living spaces in the new building stemmed from a survey of students and was designed to exceed their expectations.
The university, which broke ground on the project in May 2021, held a ribbon cutting ceremony to mark the opening of the building.
The New Residence Hall takes the place of Brentano and Morton Residence Halls. The U-shaped building totals 83,000 square feet and features a central courtyard.
"Our University is very excited about this building and the new home it will become for future generations of Aces," Pietruszkiewicz said. "We are building for the future, and there is much more to come."
The New Residence Hall has four floors and features 293 beds with a combination of four- and six-person "pod" structures. The university says each pod includes bedrooms with either single or double occupancy, one or two private bathrooms, and a shared living space and kitchenette. The first floor features an entryway and front desk, as well as a laundry room, mail room, living space, and kitchen.
Story Continues Below