Trine Fort Wayne receives $5M pledge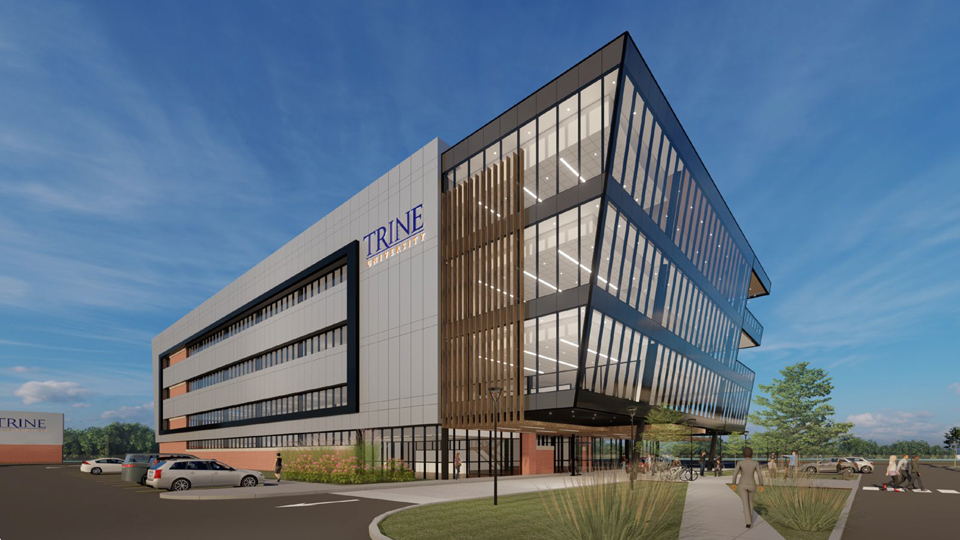 The James Foundation Inc. has made a $5 million pledge to support Trine University Fort Wayne's new 120,000-square-foot academic facility that will house programs in its College of Health Professions. Dr. Rick James, a 1977 graduate and chair of Trine's board of trustees, and his wife, Dr. Vicki James, established the foundation to improve the quality of life in northeast Indiana through new educational and cultural opportunities.
Last month, Trine received a $2.5 million commitment toward the project from alumnus and Board of Trustees member Larry Reiners and his wife Judy.
"As both the recipient of a Trine University education and a witness to all the university has provided for our region, I am proud to support its mission and vision, and Trine University Fort Wayne in particular," said Dr. Rick James, chairman of The James Foundation. "We hope this gift will not only make a lasting impact on the university's students and the regional economy, but that it will encourage others to donate to this vital project."
The $40 million Trine University Fort Wayne campus, developed in partnership with Parkview Health, will employ 100 faculty and staff and serve nearly 700 students in Trine's College of Health Professions. The facility is expected to feature a Simulated Patient Care Center including mock surgery and Emergency Room suites and exam and patient rooms.
The James' have supported many projects throughout northeast Indiana, including the DeKalb Central School District Early Childhood Program, DeKalb High School scholarships, and Junior Achievement of Northern Indiana, among others. Trine says they've also led several revitalization efforts in Auburn, including a 100-acre public park and a public arts and culture square.
Story Continues Below