Training Workers for Life Sciences Careers
A coalition of organizations in Monroe County has created an apprenticeship program designed to help find and train workers for southwest Indiana's growing life sciences industry.
The Biomanufacturing Technician Apprenticeship Program was developed by Hoosier Hills Career Center and Ivy Tech Community College in Bloomington.
The area has witnessed explosive growth in the biosciences sector even before the COVID-19 pandemic.
"There's absolutely a need in Monroe County and actually throughout our entire region," said Christi McBride, director of Hoosier Hills Career Center. "We happen to be in a region in the state of Indiana that hosts multiple life Science and health science manufacturing industries."
New Jersey-based Catalent Inc. (NYSE: CTLT), Boston Scientific Corp. (NYSE: BSX) in Massachusetts, and Illinois-based Baxter Healthcare Corp. (NYSE: BAX) have sizeable operations in the state, employing thousands of Hoosiers. All three companies are partners involved in the apprenticeship program.
The development of the course began in July 2019, well ahead of the COVID-19 pandemic.
"I started meeting with Catalent and Boston Scientific last summer and worked with them to identify the competencies they felt valuable in an employee," said Brenda Duncan Davis, director of industry outreach for Hoosier Hills Career Center.
Catalent announced plans three weeks ago to invest $50 million dollars at the Bloomington facility to install a third high-speed vial filling line by April of next year. The installation will also require additional workers.
"We want to make sure that we are able to help them," said McBride. "They've gone from 900 employees to 1,300 employees and look to hit the 2,000 mark here by the end of 2021. So, it's definitely a need in our region."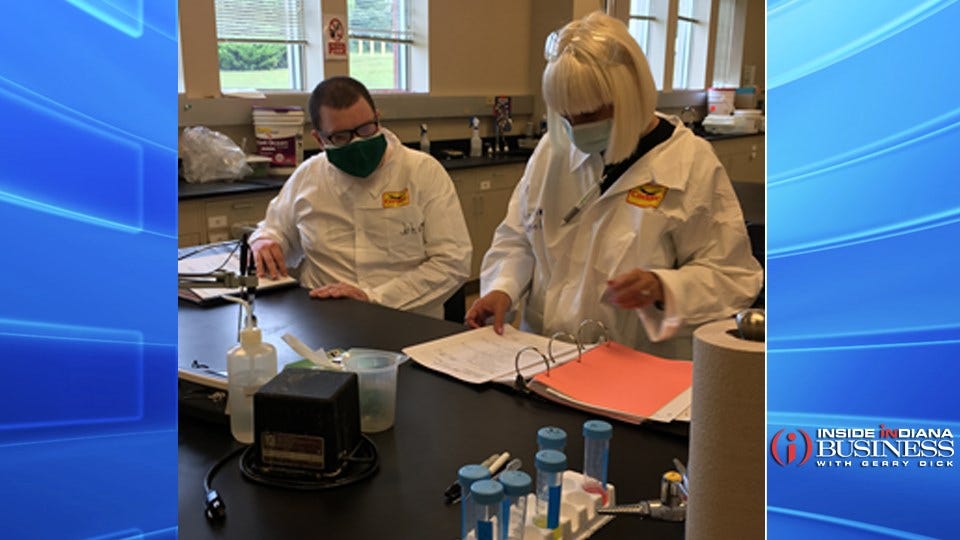 In addition to the upskilling courses, successful students will also earn a federally-recognized certification as a biomanufacturing technician after completing 1,800 total hours of on- and off-the-job training.
McBride says this certification program is only the second of its kind in the U.S. and the first in Indiana.
Adam Gross, director of industry outreach and personal enrichment at Ivy Tech, says the students range in age from 18 to 62. He says the older students bring a lifetime of experience to the classroom.
"Maybe they've recently experienced some downsizing and/or they're forced look for a career change. So, what they bring is that background and they're always willing to share it with the other students," said Gross.
Registration is now open for the free three-week training program. The deadline to register for the next cohort is October 1 with classes beginning October 5.
Due to COVID restrictions, Ivy Tech is limiting the class size to 28 students. Subsequent applicants will be added to a waitlist for classes to be held next spring.
"We feel like this is an absolutely sustainable program that will at least have an opportunity to have 28 to 30 folks every session, so we'd love to be able to offer it, maybe five or six times a year so that we can have 150 to 180 folks be able to be trained every year for the multiple companies that are in need of that workforce," said McBride.
McBride says a pilot cohort was held in July with 14 students. She says every graduate had multiple job offers after completing the program.
The class is taught at the Indiana Center for Life Science on the Ivy Tech Bloomington campus. Click here to learn more.
Story Continues Below
Davis explained the skill set the students in the program will learn.

Gross says the older students bring valuable life experience to the classroom.