Training Center Creates 'Unique Opportunity' for Ball State Institute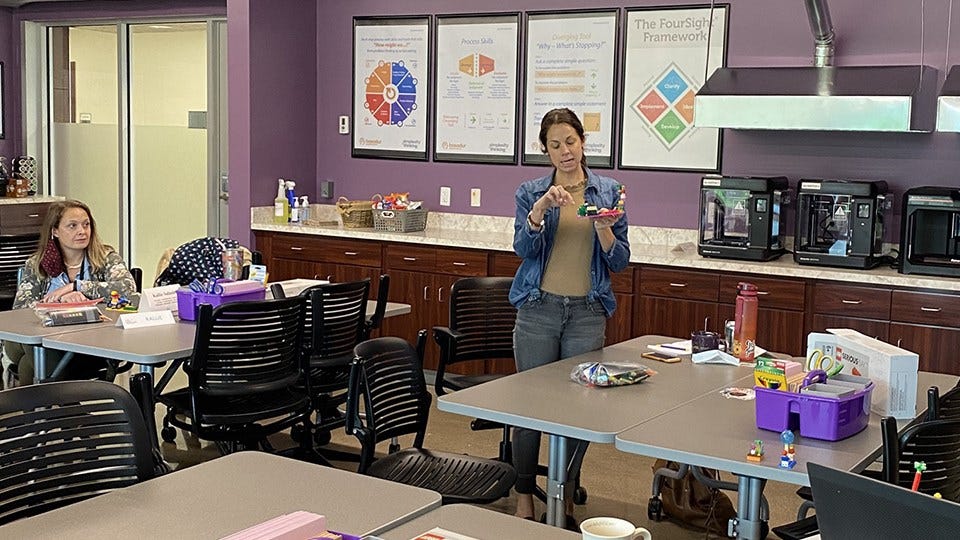 The executive director of the Entrepreneurial Leadership Institute at Ball State University says the new Menard Training Facility creates a space dedicated to problem solving and strategic planning for students, faculty and members of the community. The institute is cutting the ribbon today on the facility, which the university describes as a training ground for the next generation of Indiana entrepreneurs and innovators. Rob Mathews says the facility is the realization of a dream to create spaces that can be used to invest in people on and off the Muncie campus.
In an interview with Inside INdiana Business, Mathews said the space is designed to help people realize opportunities.
"We have three training rooms, one of which is more of a makerspace and so we have everything from very scrappy prototyping with very rough, raw materials to Lego, up to 3D printing in this space," said Mathews. "[We have] a lot of space and resources dedicated to problem solving, facilitation, strategic planning, taking [people] through different exercises that are very interactive, so a lot of activity."
Mathews says the Entrepreneurial Leadership Institute is currently serving about 1,000 students with various assessment and entrepreneurial tools and the new space will enhance those efforts.
"Our human resource unit on campus will use it for their faculty and staff leadership development program called LEAD; that's been virtual up to this point," he said. "Also, we're hosting various student groups, programs that we run and lead called Gen: i, an extracurricular student program that really focuses on leadership with an innovation lens. We'll also support the SOAR program out of the College of Business, which really helps with retention and engagement and career readiness for College of Business students."
The Menard Training Facility was funded by a $5 million grant from the Menard family, as well as a $1.5 million gift from the Charles Koch Foundation. Mathews says the funding, in addition to the university providing the space, was key to getting the facility up and running.
Ball State President Geoffrey Mearns will be on hand for the ribbon cutting ceremony this afternoon, followed by an open house at the Entrepreneurial Leadership Institute.
Story Continues Below
Mathews says the space is designed to help people realize opportunities.