Tiny Cabin Venture Growing into Indiana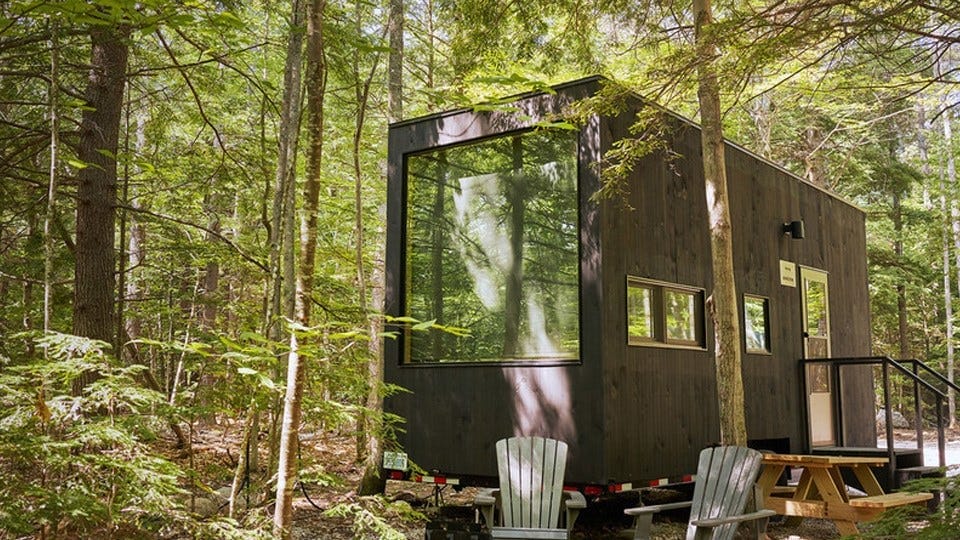 New York-based hospitality company Getaway is expanding into Indiana with its offering of tiny cabins. The company says it will place an Outpost, a series of cabins, in Brown County.
Getaway says the concept is to allow people to disconnect from the daily life of work, while escaping to the woods without having to set-up a tent or haul a trailer.
The locations tend to be within a two hours' drive from major cities, including Chicago, Detroit and Boston.
"Our cabins offer space for people to honor their free time, disconnect from work and technology and reconnect with their loved ones and themselves," said Jon Staff, founder and chief executive officer of Getaway. "Now more than ever, people are seeking short, frequent escapes to nature and focusing on their mental health and wellbeing."
The cabins range in size from 140 to 200 square feet and have one or two beds, a small kitchen and bathroom. The company says the cabins do not have internet or wifi service.
Getaway says the Brown County location, when it opens next year, will offer 45 cabins in a wooded hillside.
Getaway says in 2020 it saw a 150% increase in bookings year-over-year and nearly 100% occupancy on its existing portfolio.
Earlier this year, Getaway closed a $41.7 million Series C funding round. The investment is allowing the company to expand to Indiana, New Orleans, Minneapolis and Kansas City.
Story Continues Below