'The Iron Man' helps dedicate Muncie park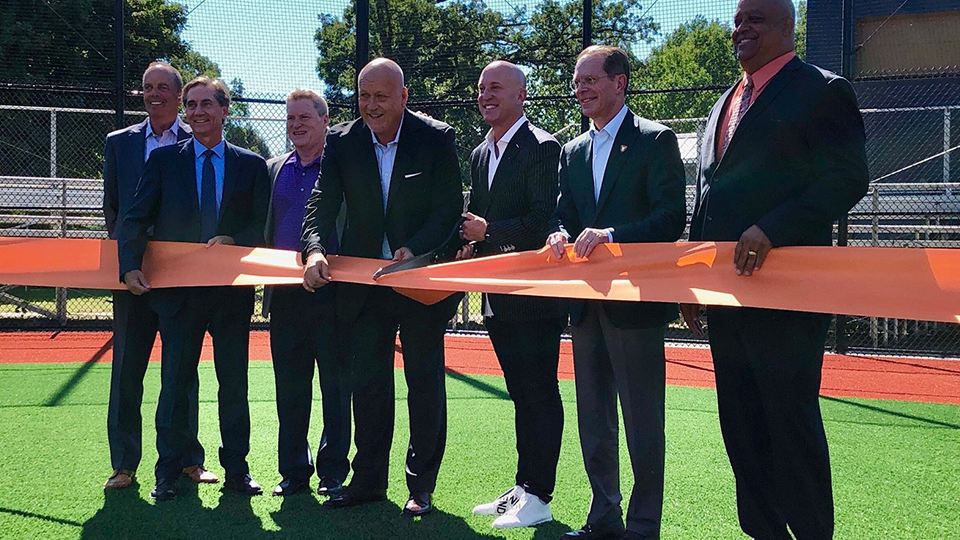 Major League Baseball Hall of Famer Cal Ripken, Jr. helped dedicate a new multi-purpose turf park in Muncie on Tuesday. The Youth Development Park was made possible through a gift from the Cal Ripken, Sr. Foundation and Zionsville-based Group 1001 Insurance Holdings.
The YDP is located on the grounds of Gainbridge Field at McCulloch Park. It is the 110th YDP to be built through Ripken's foundation and in partnership with Group 1001.
"We are thankful for their commitment to providing athletic resources for kids to inspire them to make healthy lifestyle choices, as well as create opportunities for them to grow and learn new things. We can't wait to see the impact the kids of Muncie will have with this new park at Gainbridge Field," said Cal Ripken, Jr., CRSF co-founder.
The insurance holdings company committed $5 million over five years to help support projects like the YDP in partnership with the foundation. Part of their mission is to transform underserved communities through sports and education.
"We have been working together for several years and are very proud of the impact we have made together. We're happy to take this partnership far and wide and see it culminate into such a great park for the kids of Muncie," said Dan Towriss, chief executive officer and president of Group 1001.
Ripken played for 21 seasons with the Baltimore Orioles. The shortstop holds the record for consecutive games played at 2,632, earning the nickname "The Iron Man."
Story Continues Below