Thanksgiving Feast Prices Surge in 2021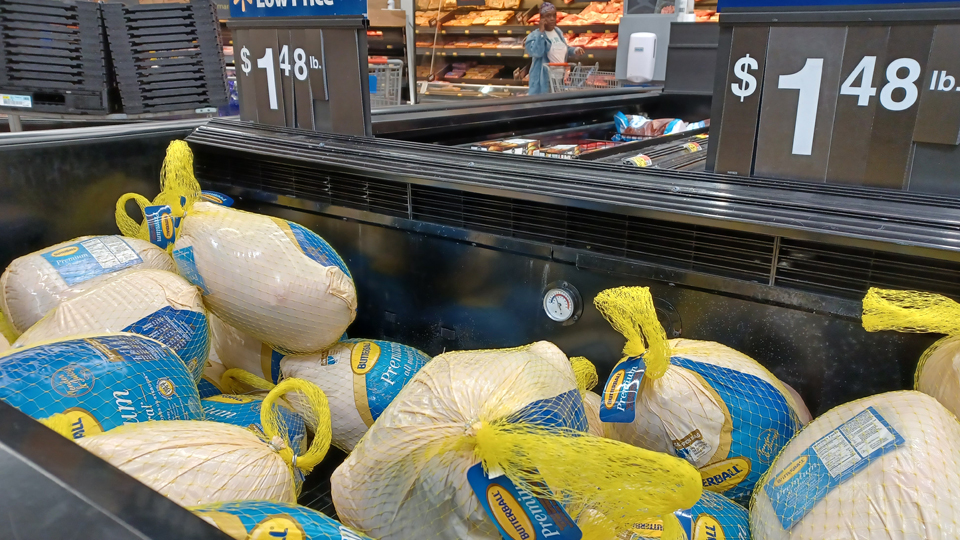 The Indiana Farm Bureau is out with its annual Thanksgiving market basket survey and it shows Hoosier shoppers can expect to spend about 12% more at the grocery store this year than in 2020 for the family feast. According to this year's pricing survey, the individual meal price is approximately $5.36, which is about three cents more per person than the national average.
The organization surveyed shoppers across the state to identify the average price of these traditional Thanksgiving meal items.
"Coming off the heels of the pandemic, widespread supply chain issues are pushing prices higher and the economy is stretched," said Isabella Chism, INFB 2nd vice president. "This year's Thanksgiving market basket reflects what Hoosiers are seeing when they go to their local grocery stores."
The centerpiece on most Thanksgiving tables – the turkey – costs 17% more than last year in Indiana. You can expect to pay on average about $25.22 for a 16-pound bird. However, many retailers lower those prices ahead of the holiday.
The survey was conducted in late October/early November by volunteer shoppers across the state who collected prices on specific food items from one of their local grocery stores. Volunteer shoppers were asked to look for the best possible prices, without taking advantage of special promotional coupons or purchase deals.
The American Farm Bureau Federation says the main drivers of an overall increase in price are inflation, disruptions to the supply chain and a significant increase in food consumed at home – all lingering effects of the pandemic.
The Indiana Farm Bureau says over the past 12 months, the price for food consumed at home has increased 5.5%.
Story Continues Below