Terre Haute running course opens new athletic medical building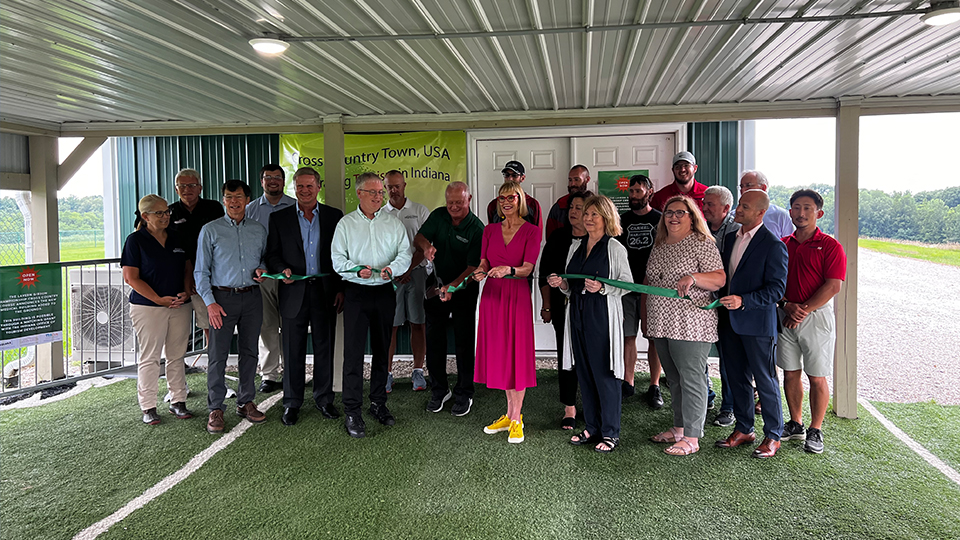 Officials in Terre Haute cut the ribbon this week on a new climate-controlled athletic medical building at the LaVern Gibson Championship Cross Country Course. The Terre Haute Convention and Visitors Bureau says the facility provides a comfortable space for athletes to be evaluated out of the elements by coaches, EMTs, trainers and medical personnel.
The Indiana Destination Development Corp. provided $58,000 for the construction of the facility, which was matched by the Terre Haute CVB.
"The climate-controlled athletic medical building is such a progressive and leading way to care for the athletes that run this renowned course," CVB Executive Director David Patterson said in written remarks. "We have athletes who compete on this course at local, state and national levels. Some compete when it's snowing, some compete in extremely hot temperatures. This facility provides a space for athletes to be assessed out of the elements, out of spectator sight, and quite simply, comfortably."  
The funding also allowed the CVB to make upgrades to the course's finish-line structure.
The cross-country course, which opened in 1997, attracts up to 40,000 visitors each year. It has hosted major racing events, including NCAA Division championships, the IHSAA State Championships, and the Nike Midwest Regionals.
"Whether it's in tourism or industry, I always enjoy seeing a community embrace something and turn it into an economic driver for their region," said Lt. Governor Suzanne Crouch, who also chairs the IDDC council. "By hosting major events throughout the year and attracting thousands of visitors annually, the Lavern Gibson Cross Country Course and the Terre Haute Convention and Visitors Bureau have done just that with the sport of cross-country racing. This Destination Development grant, along with the matching funds from the Terre Haute CVB, is an investment into this area's economy." 
The CVB says the new athletic medical building positions the course as a leader in running safety.
Story Continues Below