Terre Haute Casino Clears Another Hurdle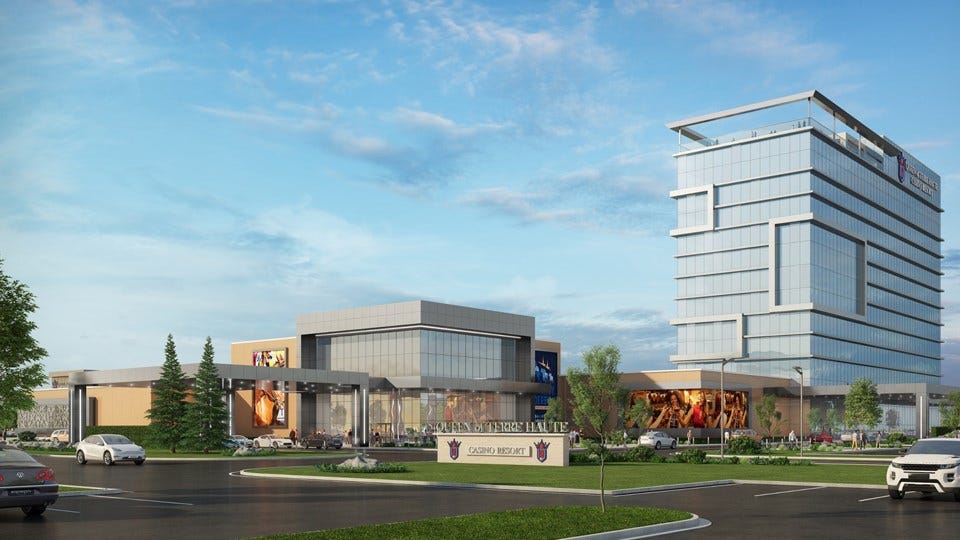 The planned $260 million casino in Terre Haute has secured another key approval. Our partners at WTHI-TV report the Terre Haute Board of Zoning Appeals has unanimously approved a height variance for the Queen of Terre Haute's 150-foot tall hotel.
Kentucky-based Churchill Downs Inc. (Nasdaq: CHDN) needed to secure the variance because the city limits such projects to 125 feet.
However, the project still has one more hurdle to get past. The Federal Aviation Administration must approve the project because of its proximity to Terre Haute Regional Airport.
An attorney for Churchill Downs tells WTHI a decision from the FAA is expected in early April.
Last month, CDI detailed plans to relocate the casino from its original site near the Haute City Shopping Mall to the city's east side, closer to I-70. The Terre Haute City Council approved a rezoning request earlier this month.
The Queen of Terre Haute will be built on a 50-acre site and feature a 400,000-square-foot casino building with 56,000 square feet of gaming space that includes 1,000 slots and 50 table games, as well as the 125-room hotel. The project is expected to create 500 jobs and generate $190 million in annual economic impact.
The CDI receives all necessary approvals, groundbreaking could take place in May.
Story Continues Below