CEO: Indy Tech Sector Drew Jobvite from Silicon Valley
The chief executive officer of Jobvite Inc. says the decision to move the company's global headquarters from California to Indiana was not a difficult one.
Aman Brar says after the company acquired Indianapolis-based Canvas in 2019, Jobvite believed it could leverage the growing tech ecosystem in Indiana and tap into the talent pool.
Jobvite announced Wednesday its plan to move its headquarters from San Mateo, in the heart of Silicon Valley, to Indianapolis.
"It was not a big controversial decision, quite frankly, because I think as we started to showcase the talent pool here, it really just became incredibly clear that this should be our official home," said Brar in an interview with Inside INdiana Business. "(We) had great support from the board to start to lay the foundation for that transition to Indianapolis."
Jobvite currently employs 100 workers in Indianapolis. With the corporate move to Indy, Jobvite expects to grow its staff by 200 over the next three years. As the company grows it will be looking to fill positions in product engineering, sales, marketing, and finance.
"You can access incredible computing power just as easily from Indianapolis as you can in Silicon Valley. Then the next ingredient is can you find great people. Being able to scale up to 100 folks so quickly, I think it's just proof that we can find incredible talent here," said Brar.
The software company helps company recruiters attract and retain quality employees. Through its talent acquisition technology, Jobvite says it facilitated over 3,000 hires in 2020 for Indiana-based companies, such as IU Health, MacAllister Machinery, and Lessonly.
In making the decision to move, Brar says geography also played a role.
"It's a way to just be closer to the heartland of America when it comes to the great companies and enterprises that often get overlooked in the Midwest," Brar continued. "And really making sure that we're, you're building solutions and staying close to our customers here."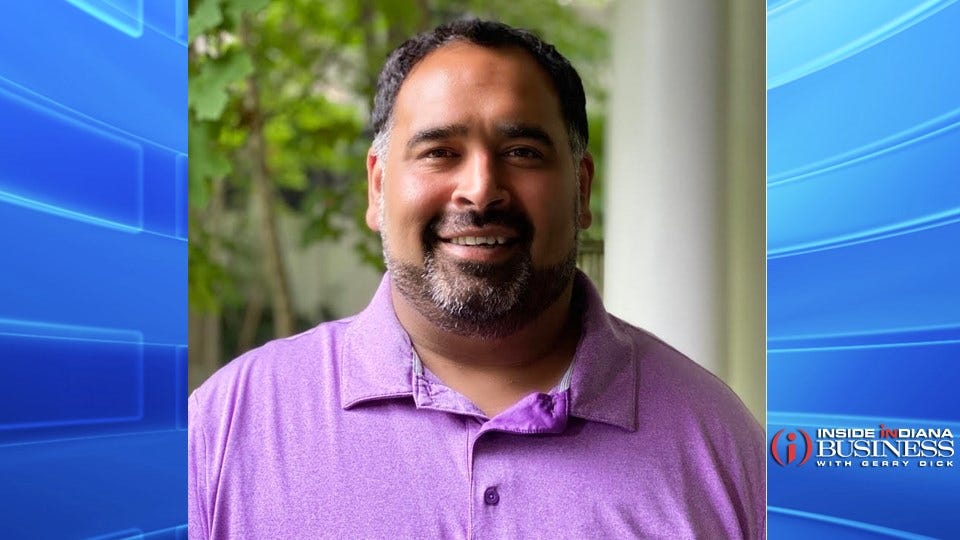 "I think if you think about a place like Indianapolis, you have an opportunity to bring something wholly new, attract attention from a workforce, and really build a broad coalition of support."

Aman Brar, CEO of Jobvite Inc.
Brar was born in California but was raised in Indianapolis. He attended Wabash College in Crawfordsville. After college, Brar pursued a tech career in the Silicon Valley, but eventually, Indiana called him home.
"One of the things that I articulate about Indianapolis is the support that you'll receive from a broad coalition of folks. Honestly, it doesn't matter if they're Republican or Democrat. What they want to see great companies get built here," said Brar. "Generally, my pitch is, 'hey, you can really differentiate your story here as a company in ways that you might not be able to in a larger geography.'"
The Indiana Economic Development Corp. offered Jobvite up to $6.8 million in conditional tax credits based on the company's job creation plans. The credits do not get implemented unless Hoosiers get hired.
"We're always thrilled to see tech companies choose Indiana to grow their business and their talent," said Interim Indiana Secretary of Commerce Jim Staton. "Our thriving tech ecosystem and strong talent pipeline make Indiana the perfect place for companies like Jobvite to thrive for years to come."
The global company also operates offices in Canada, India and the United Kingdom.
In an interview with Inside INdiana Business, Brar explained how and why Jobvite is tapping into the talent pool of the Midwest.