Teacher apprenticeship program receives federal approval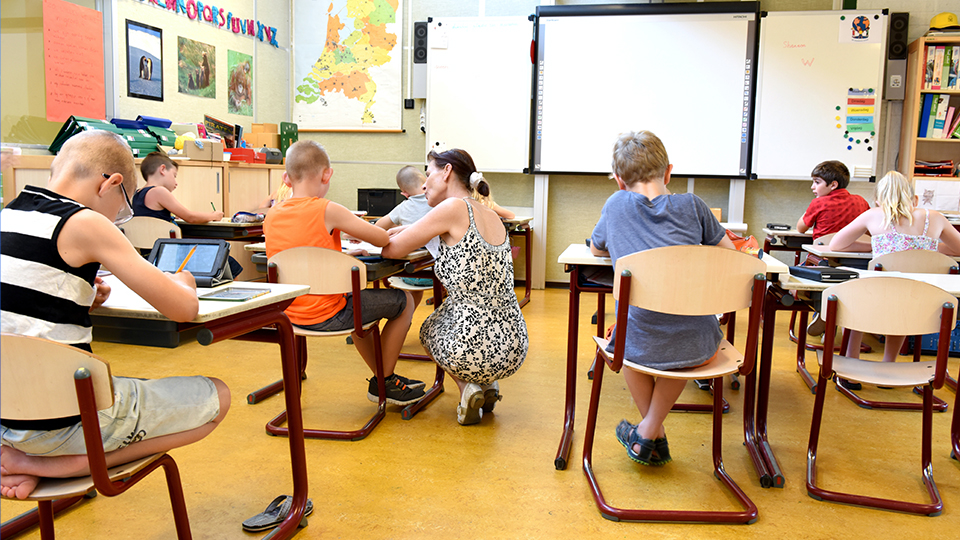 The Indiana Department of Education on Thursday announced the state's first registered apprenticeship program focusing on teachers has received approval from the U.S. Department of Labor. The state says the program, which is beginning as a pilot in Hamilton County, will give high school students a pathway to teaching and is the first of its kind in the country to concentrate on special education.
The program is being implemented in partnership with Ball State University, Noblesville Community Schools, the Boys and Girls Club of Noblesville, the Pursuit Institute of Hamilton County, and the Region 5 Workforce Board.
Jason Graves, senior director for the Office of Work Based Learning and Apprenticeship, says the goal is to help address the teacher shortage in Indiana.
"Those students say, 'Hey, I want to be an educator.' They can start in high school. They start getting paid. They start getting skills," said Graves. "As they meet these new skills and as they progress through this, we're going to bump them up. So, they're going to get incentive pay increases while they go through this."
The program is initially launching at Noblesville High School. Students can enroll beginning their junior year and apprentices will receive instruction from Ball State while still in high school through dual enrollment courses.
While taking the courses, apprentices will work at the Boys and Girls Club of Noblesville to earn hands-on experience while being paid. Through the course of the program, the apprentices will earn multiple education-related certifications.
"After high school, that's just going to continue," said Graves. "They'll start taking classes at Ball State, and then they'll continue working during the year."
Ultimately, the apprentices should graduate a year early with a bachelor's degree in elementary education with a concentration in special education.
"This tremendous and first-ever education apprenticeship initiative for Indiana will develop an educator pipeline for today and tomorrow," Indiana Commissioner for Higher Education Chris Lowery said in written remarks. "It's a clear win for future educators to begin their apprenticeship in high school, gain hands-on experience in the classroom and earn a bachelor's degree at the conclusion of the five-year apprenticeship."
Graves says the goal is to expand the educator apprenticeship programs to other communities throughout the state. Additionally, he says there is potential to expand the program to other sectors such as information technology and healthcare.
Story Continues Below