Sweetwater Sales Soar During Pandemic
Demand for musical instruments, supplies, and audio equipment from Fort Wayne-based Sweetwater Sound Inc. has been so strong that owner and founder Chuck Surack recently found himself working in the company's distribution center.
"Last week, we got so busy, I was back out there again for another evening of packing boxes. I'm glad I'm still able to do it," said Surack in an interview with Inside INdiana Business.
Sweetwater, which is the largest online retailer of musical instruments and pro audio equipment in the U.S., has seen a big jump in e-commerce. Surack compared sales levels during the pandemic to that of the holidays.
"We had periods in the spring and early summer, we were doing like Black Friday, Cyber Monday sort of numbers, double our business of normal business," said Surack, "Even today we're still 38% up over the whole year. So, it's a really strong year."
Surack said his company is on track to record sales of $1 billion in a $20 billion industry, and he thinks there is still room for growth, even without expanding its distribution or retail footprint.
"There's lots and lots of room for us to grow, doing exactly the same thing that we do. And that's before we think about going to Canada or Mexico or South America or even jumping over the pond (to Europe). I like to think we'll just continue growing, doing the same things that we do today."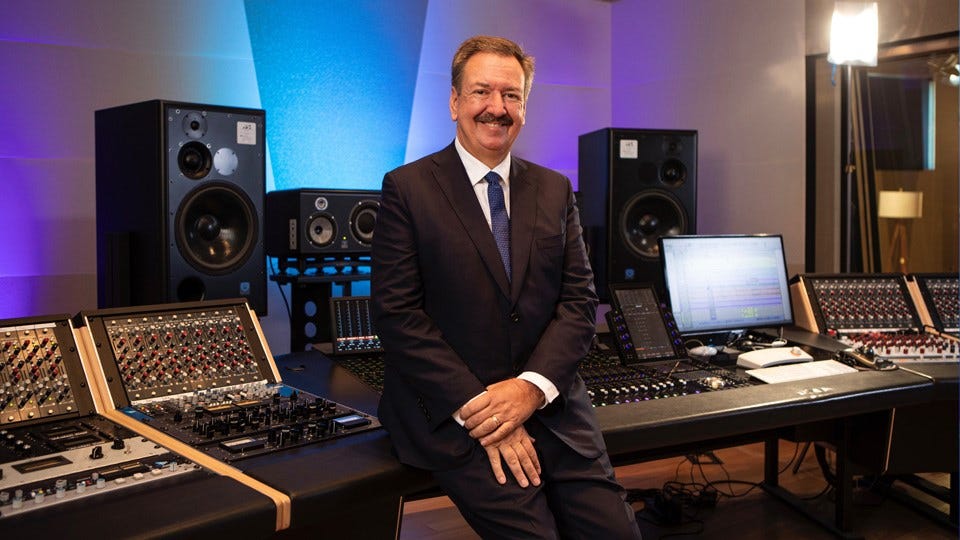 Surack said the company opened its new 580,000-square-foot warehouse last spring, which coincided with the onset of COVID-19 and the state's stay-at-home order.
"We sent most of our employees home and that meant leadership had to work in the warehouse," said Surack, who also saw his wife and teenage daughter lending a hand.
He said as the pandemic forced people to work from home and conducting business via video services like Zoom and Skype there has been an increase in better quality audio equipment.
"Whether it's streaming equipment, or microphones or podcasts, (sales) have just exploded. People are stuck at home and whether it's professional musicians that are now trying to broadcast out of their home to do Facebook Live or YouTube, or schools and churches and people that are streaming, those sorts of products have been just extraordinarily popular," Surack said.
The company announced this week it will be hiring an additional 100 workers for its warehouse in Allen County as the music retailer prepares for a busy holiday season.
With Christmas less than 100 days away, and the company looking at its fiscal fourth quarter, Surack said forecasting is nearly impossible this year.
"Trying to predict the last quarter of the year of sales is maybe one of the hardest things I've ever done in my 42 years of professional life. Normally, in our last quarter of the year, we're up quite a bit," said Surack. "On the other hand, we've had such tremendous growth all year long. I don't know if we'll get that additional bump towards the end of the year."
While forecasting may be a challenge, one thing is certain.
"The big advice I would have is order early. It's not only just shipping, but it's also getting inventory. We're still having trouble with a lot of our key vendors, because of the several months they were shut down. It's just hard to get stuff sometimes. And I would just tell people to order early," urged Surack.
Story Continues Below
Surack told Inside INdiana Business that working in the warehouse was an 'eye opener' to what customers want.