Supreme Court Launching New Jail Management System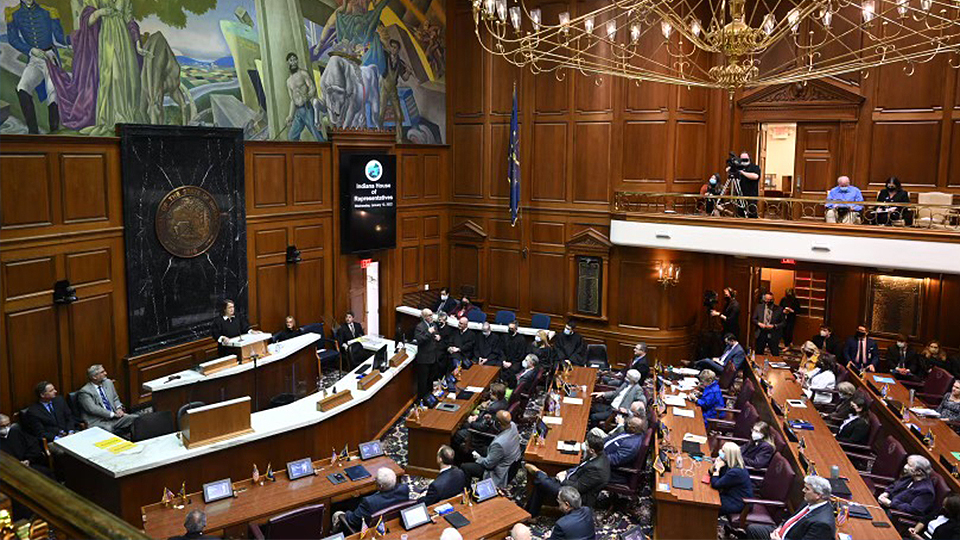 Indiana's Supreme Court is coordinating efforts to make sure the people in jail awaiting trial are the right ones.
In her annual State of the Judiciary address, Chief Justice Loretta Rush told legislators one reason for jail overcrowding is the lack of a centralized jail management system that lets judges, jails and probation offices share information. She says the court is creating that system, which will make sure defendants' criminal histories are up to date, give judges real-time information on who's in jail, and alert probation and community corrections offices when someone on supervised release is rearrested.
The Indiana Senate has been considering changes to Indiana's bail system after a handful of high-profile cases in which Indianapolis defendants were charged with violent crimes, including murder, after being released on low bonds or electronic monitoring for prior charges.
Rush says allowing courts, police, and probation offices to communicate better will improve the system. But she says to fully address jail overcrowding will require courts and legislators to work together to fix what she calls a broken mental health system. She says up to four out of five jail inmates are drug abusers or mentally ill, and says police simply aren't equipped to handle that.
Rush paid tribute to retiring Justice Steven David, who will leave the court in June after Governor Holcomb selects his successor. Rush credits Steven David with spearheading the court's modernization efforts — and turned the podium over to him for part of her address to describe them.
Indiana court filings are now paperless, with a statewide web portal to look up cases. And David boasts the state is a national leader in specialized problem-solving courts devoted to issues like drug treatment and veterans.
Rush says the state will soon begin a pilot project for another specialized court: housing courts, to deal with eviction issues. And she says the court is working on ways to make broader use of web and smartphone technology, including online dispute-resolution meetings which could spare people having to show up in court at all.
You can watch the full State of the Judiciary address below. Rush's remarks begin at the 9:00 mark.
Story Continues Below