Study: Demand for green jobs to grow in Indiana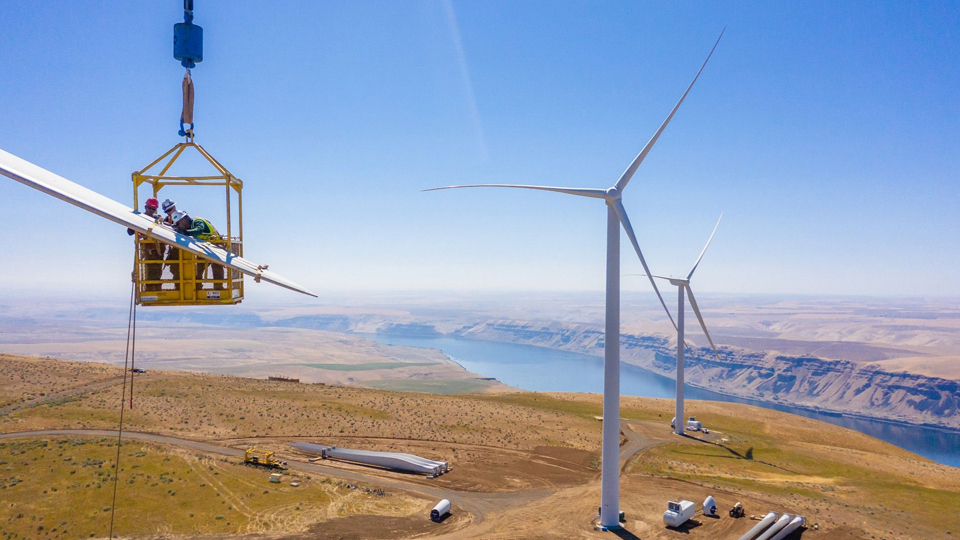 A new report from Los Angeles-based nonprofit WorkingNation says the demand for green jobs in Indiana is projected to increase nearly 30% over the next five years. "Green Jobs Now: Indiana" says the state currently employs nearly 12,000 green economy workers and there were more than 3,500 job openings in 2021.
The report says the increase, which far exceeds the national average of 5.7%, is largely due to demand for wind turbine technicians in Indiana.
"Green jobs" are defined by WorkingNation as "jobs with a primary responsibility associated with the green economy" such as solar engineers, hydroelectric engineers, and energy efficiency specialists.
"Indiana will continue to see growth in green-related jobs, especially as we consider the transformation of Indiana's electric generation portfolio," Ryan Hadley, executive director of the Indiana Office of Energy Development, told WorkingNation. "Over the last decade, Indiana has grown its wind generation output from virtually zero in 2008 to 6.5% percent in 2020."
The report says demand for "green enabled" jobs, or workers in roles that are not considered green by
default, but who are required to have at least one green skill or competency," is also significant, with more than 2,700 openings in 2021.
An example of a green enabled job would be an HVAC installer working with new, energy efficient cooling systems.
Indiana has an estimated 1.1 million workers who could be reskilled into green jobs if given access to training opportunities, according to the report. It suggests that certain upskilled workers could see annual salary boosts ranging from $800 to $8,000.
You can connect to the full report by clicking here.
Story Continues Below