Stinesville Looking to Restore Historic Buildings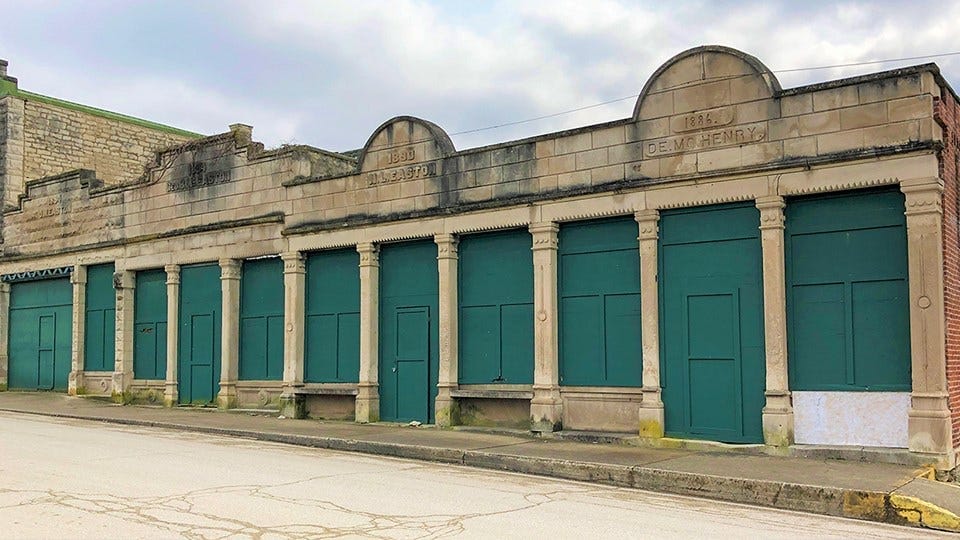 The town of Stinesville is looking for proposals to restore four historic limestone buildings that have sat vacant for decades. Indiana Landmarks says the Monroe County town is willing to sell the buildings for $1 to the developer that can stabilize and restore them.
The buildings are listed on the National Register of Historic Places as part of the Stinesville Commercial Historic District. They were constructed along the town's Main Street between 1884 and 1894, along with a two-story I.O.O.F. Lodge, as the town's limestone industry was booming.
The Stinesville Town Council has issued a Request for Proposals to find a developer to breathe new life into the buildings. The town is looking for a variety of reuses, such as live-work space, an event venue, restaurant or retail, or a makerspace.
Indiana Landmarks says the lodge building, which has been partially restored to house the Stinesville Mercantile store and post office, is not part of the RFP.
Proposals are due by November 15. You can find more information, including a link to the RFP, by clicking here.
Story Continues Below