Steel Mills Pay Out Profit-Sharing Bonuses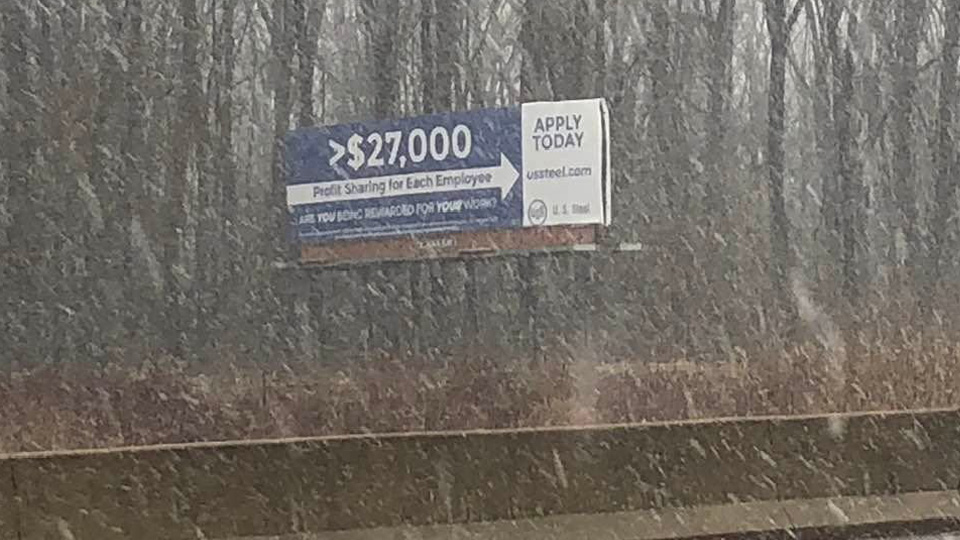 Thousands of steelworkers are taking home thousands of dollars in bonuses from Pittsburgh-based U.S. Steel (NYSE: X) and Ohio-based Cleveland-Cliffs Inc. (NYSE: CLF). Our partners at The Times of Northwest Indiana report bonuses saw a major uptick at steel mills amid record profits.
U.S. Steel employees will receive bonus checks of up to $14,515 for the fourth quarter. Cleveland-Cliffs employees will also get $4,334 in bonuses.
U.S. Steel spokeswoman Amanda Malkowski said U.S. Steel saw a $1 billion profit in the fourth quarter and is paying workers profit-sharing bonuses of $30.24 an hour for up to 480 qualifying hours for the quarter.
Cleveland-Cliffs reported $553 million in earnings before interest and taxes in the fourth quarter, the metric on which its profit-sharing is based. According to The Times, the company will pay steelworkers $6.946 per hour with a maximum of 48 eligible hours per week.
"It's been pretty good," said USW District 7 Director Mike Millsap. "Both companies are making profits and that's a good thing. Steel prices have come down some but continue to be high and our members benefit from it."
The union says it will work to ensure profit sharing remains in future collective bargaining agreements.
Story Continues Below