St. Joe Foundation invests $700K to support nonprofits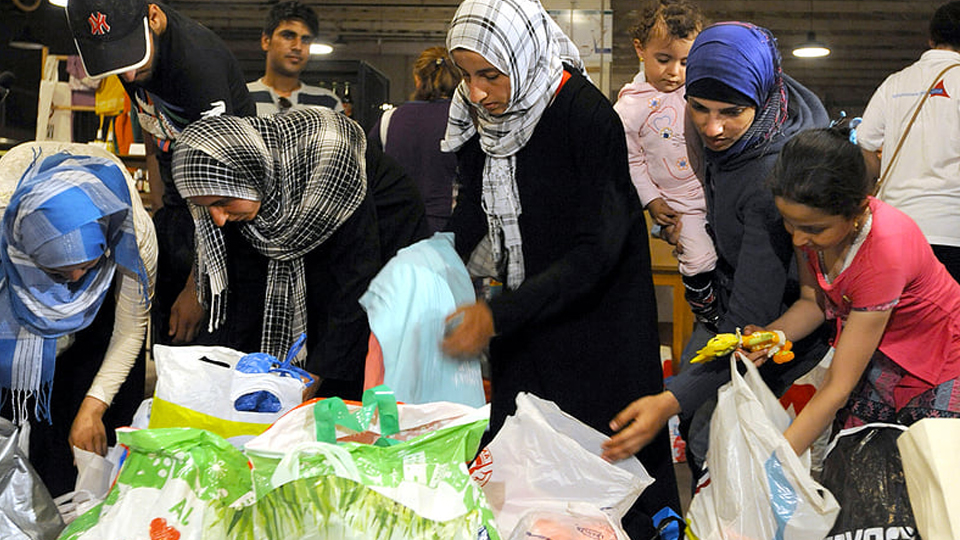 The St. Joseph Community Health Foundation is awarding more than $700,000 to local nonprofits and grassroots organizations. The Fort Wayne-based nonprofit says the investment will support organizations that work with low-income and vulnerable residents.
The foundation says the majority of the grants, totaling more than $650,000, are part of its spring grant cycle and address needs in four impact areas: prenatal & infant care, nutrition & food insecurity, access to quality, affordable healthcare, and refugees & immigrants.
The remaining funds are being awarded to nonprofits, churches, and grassroots organizations that will offer cooking and nutrition classes.
"We continue to see too many lower-income families in our community struggling with basic needs. We are seeing increased demand for low-cost nutritious food, affordable and culturally centered mental health services in our community, as well as a growing need for humanitarian legal services to support immigrants and refugees," said Meg Distler, St. Joe Foundation executive director. "Our staff, grants committee, and Board of Directors have spent a lot of time learning about these and other important community issues and we believe the grants will offer both short-term and longer-term solutions for addressing them."
The spring 2022 grantees are listed below:
Alive Community Outreach: $5,000 for work to cultivate a community of nonviolence.
Amani Family Services: $100,000 for the Multicultural Family Justice Center.
Bienestar Sin Fronteras: $25,000 to address and minimize disparities of mental health access to the uninsured, under-served Latino population.
Catherine Kasper Place: $30,000 to build a collaborative, sustainable system for providing affordable immigration legal resources in the community.
Catholic Charities: $50,760 for one full-time paralegal/immigration specialist to assist Afghan evacuees seeking Asylum, Special Immigration Visa, or applying to Register Permanent Residence or Adjust Status.
Courageous Healing: $35,000 to help offset the cost of providing culturally centered counseling services for low-income individuals and families.
Easterseals Arc of Northeast Indiana: $30,000 to reopen and operate Easterseals Arc's on-site health clinic.
Fort Wayne Clubhouse/The Carriage House: $50,000 to help individuals recover from mental illness.
GiveHear: $40,000 to support hearing healthcare clinics for the underserved in the Fort Wayne area.
Headwaters Counseling: $50,000 to provide mental health services to the poor and underserved.
HealthVisions Midwest Fort Wayne: $54,000 to operate HEAL Farm Markets serving residents in low-income, low-access areas of Fort Wayne.
Hope Alive: $20,000 for mental health counseling services to help clients heal from mental illness.
Lutheran Agency for Missions to Burmese: $10,000 for medical advocacy and health promotion for Burmese residents.
New Mercies Ministries: $25,000 to support the position of a family coach manager.
Northeast Indiana Positive Resource Connection: $25,000 to support free HIV and Hepatitis C testing, access to Pre-Exposure Prophylaxis for high-risk HIV-negative individuals, and linkage to care and case management services to persons living with HIV/AIDS.
Out of a Jam: $15,000 to empower at-risk young adults to learn job skills, and repurpose food waste as part of the Feeding Fort Wayne initiative.
River of Life Christian Fellowship: $10,400 for equipment to support the HEAL Markets.
Safe Families for Children Alliance: $10,000 to prevent child abuse and provide basic needs assistance, hosting, family coaching, and mentoring to low-income children and families.
Society of St. Vincent DePaul: $15,000 for the food pantry program at multiple locations throughout Allen County.
St. Joseph Missions: $20,000 to help provide emergency shelter for homeless women.
Wellspring Interfaith Social Services: $20,000 for the on-site food pantry and Wellspring on Wheels mobile food pantry.
Youth for Christ: $20,000 to support City Life, which serves urban teens living in south Fort Wayne.
The foundation says it has awarded more than 50 grants this year. In total, the foundation has awarded more than $24 million to nonprofit organizations.
Story Continues Below