Sports Coaching App Gains More Investors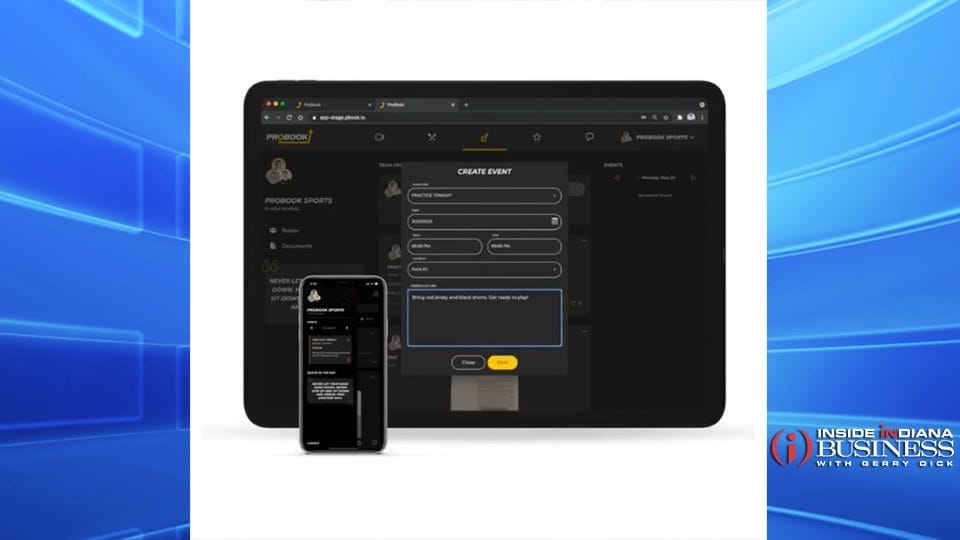 An Indianapolis-based startup that aims to improve the management of organized sports has just closed on a pre-seed, $350,000 funding round. Funding for the ProBook Sports app includes participation from lead investor Jim Zarvos, Michigan-based Skypoint Ventures, and unspecified angel investors.
The round includes a $50,000 investment from the Flywheel Fund that was previously announced.
Founder Andre Harakas says he wants to reduce the pain point every coach has, such as communication, performance video and research, to help coaches and athletes improve their game performance.
ProBook sports was founded in June by Harakas, who was a recent graduate from Indiana Wesleyan University. He also played collegiate football and was struggling with the responsibilities as a player and student.
"What if I could watch film, track my nutrition and exercise, keep in touch with teammates and coaches with just one app on my phone," Harakas recalled. "I went further with my idea to think about coaching and how theyneed to see scouting reports, schedule events, talk to each other and communicate quickly with the team and others involved in the game."
ProBook Sports has 40 clients across the U.S., Canada, and Europe.
"We are consistently receiving feedback from our teams so that every update we release is exactly what coaches and athletes need," said Harakas. "We plan to take risks, be proactive, keep our head high and ultimately, take every team to the next level."
In April, the startup won first prize in the Crossroads Collegiate Pitch Competition, hosted by Bloomington-based business incubator The Mill.
Story Continues Below