Sports cars returning to IMS in 2023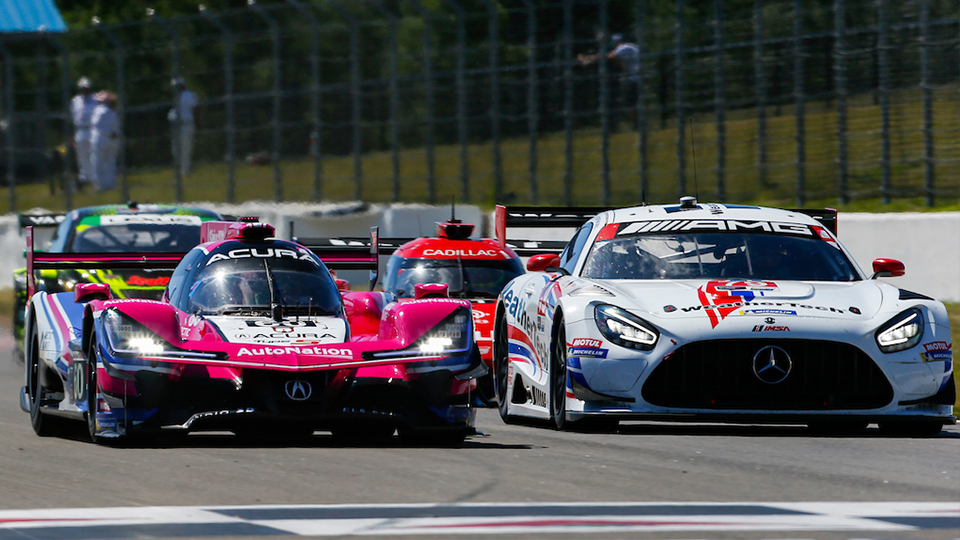 The Indianapolis Motor Speedway announced Friday the IMSA WeatherTech SportsCar Championship will return to the track for the first time since 2014. The IMSA Battle on the Bricks is set to take place Sept. 15-17, 2023 and will include a two-hour, 40-minute championship event on the IMS road course, which will be broadcast live on NBC. Additionally, plans call for longer endurances races in 2024 and 2025, though specific details on those races were not revealed.
During a news conference Friday morning, IMSA President John Doonan called the announcement an exciting day for the series.
"Our partners [have] been begging to come to this market; it's a great market for activation, so we plan to fill the midway with, hopefully, all 18 auto manufacturer displays," he said. "Our race teams, our manufacturers want to compete here."
In addition to the Sunday race, IMSA will hold its Michelin Pilot Challenge on Saturday. It will feature a four-hour, "daylight into darkness" race. IMS President Doug Boles says the Speedway will ensure the track is properly lit for when the sun goes down.
"We did have a test here last fall where we had a couple of sports cars running into the night. Really, with our video boards, this place lights up really, really well. You almost don't need any lights for sports car racing. There may be a couple of corners that we would want to light up a little bit. But for the most part…we don't need to add a whole lot of lighting to make it work well."
The weekend will also feature other IMSA-sanctioned, single-make series that will be announced at a later date.
Another key feature for the event will see fans allowed to camp in the IMS infield for the entire weekend. Boles says camping was meant to be a key element of the fan experience.
"Usually, if you want to camp at the Indianapolis Motor Speedway, you need to be a driver or an owner, but we're going to blow this thing out and make it a proper sports car race. That's one of the things that John and Roger [Penske] and I all talked about – let's make this special for our fans."
IMSA first took to the track at IMS in 2012 with the GRAND-AM Rolex Sports Car Series, which was won by co-drivers Alex Popow and multi-time INDYCAR race winner Sebastien Bourdais.
The Speedway says fans who purchase race tickets or infield camping in 2023 will have first access for the longer endurance race planned for 2024.
You can learn more about the Battle on the Bricks by clicking here.
Story Continues Below