South Shore Double Track Project to Launch
The South Shore Line has received $173 million in federal funding to allow construction of the long-awaited Double Track project to begin. The Northern Indiana Commuter Transportation District and the Federal Transit Administration on Thursday signed the Full Funding Grant Agreement.
The $491 million project will add a second, parallel main track of the commuter rail line between Gary and Michigan City.
The project also includes improvements at five passenger stations, expansion of parking lots and nine new platforms.
"Reduced travel time and more frequent service options have been top priorities for those who rely on South Shore Line service. They, along with important safety enhancements, are vital to the long-term success of commuter rail operations from South Bend to Chicago," said NICTD President Mike Noland.
Noland says the project is expected to more than double existing South Shore Line ridership and reduce travel times for all riders traveling east of Gary.
The Double Track project is the second major funding the South Shore has received in three months. At the end of October, NICTD and state officials broke ground on the $945 million West Lake Corridor project. The South Shore is building a brand new eight-mile leg of the rail service from Hammond to Dyer.
The FTA awarded $355 million for that project.
"By improving commuter rail through the region, the project is a game changer for northwest Indiana and the entire state," said Governor Eric Holcomb. "Combined with our recent announcement on the West Lake Corridor project, double tracking the South Shore line will connect Hoosiers, attract talent and business, and increase quality of life in our great Indiana communities."
The Northwest Indiana Regional Development Authority says the two rail projects will attract approximately $2.3 billion in private investment to northwest Indiana, and result in over 6,000 new jobs and $3 billion in economic impact by 2048.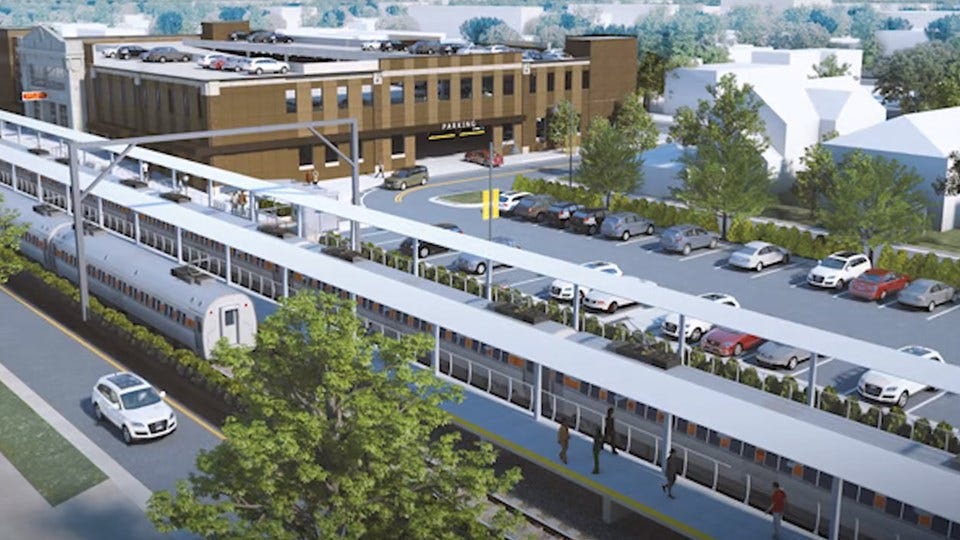 Story Continues Below