SoIN Tourism Analyzes Conference Center Project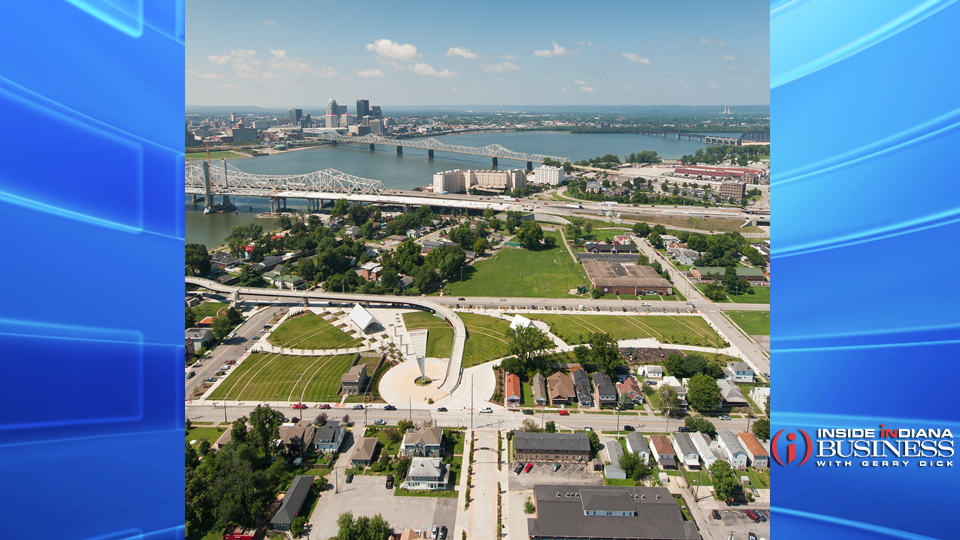 When the 2022 graduating class of Indiana University Southeast crosses the commencement stage next month, the ceremony will be across the Ohio River at the Kentucky Fair and Expo Center in Louisville. The executive director of SoIN Tourism would like to see events like that stay in Indiana, specifically Floyd or Clark counties, but Jim Epperson says an adequate facility does not exist. The southern Indiana tourism agency commissioned a study to examine the feasibility of developing a conference center for events, such as state association meetings and business conferences.
In an interview with Inside INdiana Business, Epperson said the consultant's study revealed a conference center would be viable.
"Now, we've got objective data from a consultant that says, 'yes, it can be supported financially. And, and here's what it should look like in order to be competitive,'" said Epperson.
The study recommended a building, which includes a 25,000-square-foot mid- to high-quality event space, plus as additional 12,000-square-feet of meeting rooms.
Epperson says the facility would be constructed in a way to allow for future expansion, including a 10,000-square-foot ballroom, a 50,000-square-foot exhibit hall, and a 200-room full-service hotel.
Epperson says many community members are looking for a facility that could host local events, such as a nonprofit's fundraising dinner. But SoIN leaders also want to attract out-of-town dollars.
"Our interest is events that bring in people from out of town to stay, in the form of state association, conferences, business meetings, other kinds of events that can be that can be held in the facility. But it takes both of those types of events to make something feasible," said Epperson.
The next step is site selection and whether it's in New Albany, Jeffersonville, Clarksville or some other community in the two-county region. Epperson says letters have been sent to local government partners and known private developers who have expressed an interest in the conference center project.
He says the consulting firm, Chicago-based C.H. Johnson Consulting, will score each proposed site and send a recommendation to the SoIN Tourism board.
"The location selected is a key success factor for a facility like this," Epperson said. "Meeting and event planners compare the building's capacity and services when deciding on a conference site. The proximity of lodging, dining, entertainment, recreational and cultural assets is also taken into consideration, as conference attendees' experience affects a planner's decision. The total package makes a conference successful for the planner and their organization. It's important we get it right."
Epperson says the process will also include the discussion of how to finance construction of the facility and for ongoing operations. At this point, there's not a specific dollar value connected to the project, other than "multi-million."
"We don't that level of detail yet. Once we get into a site, location, then the numbers start to become real, because then we get a sense of what's the deal on the land? Who owns it? And is this land being made available to purchase or for free? And what's the infrastructure that's there? And then so all of that goes into the into the calculations, kind of in the next two rounds," said Epperson.
He acknowledges the convention center is a long-term project with barriers that could stand the way. However, Epperson says he hopes construction could begin in late 2023. Click here to view the feasibility study.
Story Continues Below