Indiana Lumber Processor Gaining National Attention
In a nondescript building off a gravel road in the tiny DeKalb County town of Saint Joe, a business is attracting national attention for its specialized treatment of wood, including some of the biggest names in the weapon and musical instrument industries.
EcoVantage is making a name for itself for its wood preservation technique that does away with chemical treatment typically used in pressure-treated lumber.
"Yeah, it's crazy because a lot of people in this area don't even know that we're here," said Jason Holman, EcoVantage manager.
The company uses a process called thermal modification, a combination of heat and steam, that makes wood rot-resistant, more durable and better protected against moisture. The company says those characteristics make the wood desirable for decks and a variety of other uses.
It is not a widely used process in the U.S., but it is well known in Europe.
"My dad, my uncle went over to Finland to see about it," said Holman. "After they saw it and (realized) the opportunities that it wasn't over here yet in the United States."
That was about 12 years ago.
"We started in 2008, basically during that economic downturn, which obviously didn't help us out very much," remembered Holman. "But here in the last three to four years we've really turned things around and we're really busy now. "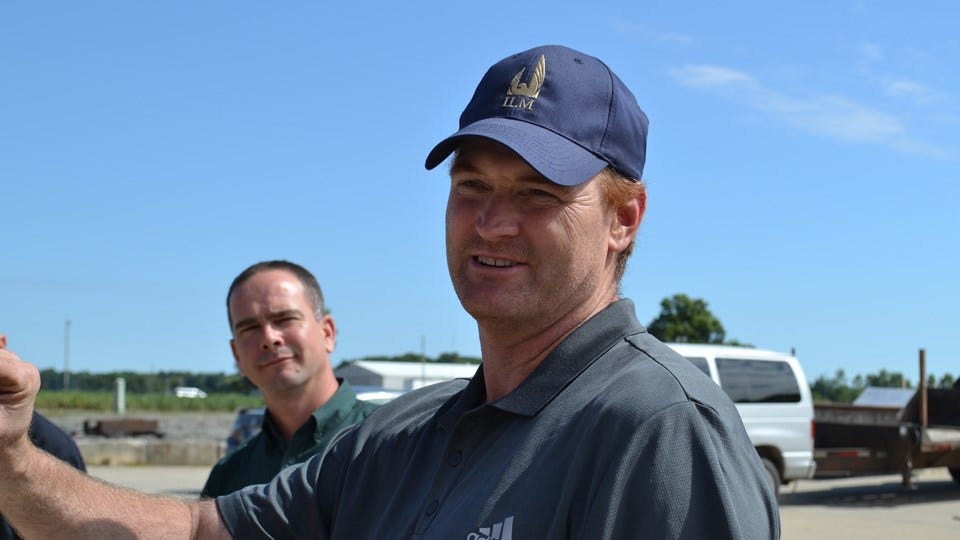 EcoVantage acquires kiln-dried wood with 6-8% moisture, then further treats it to get the wood closer to 0%.
Workers place skids of pre-cooked lumber in a kiln at 400 degrees for about 120 hours.
"We're basically cooking the wood. We have to dry it as close to zero percent moisture as possible. And then we cool it and condition it, try to put a little moisture back in after we cook it. So, it's not so dry but we're cooking out the resins and the saps," said Holman.
While it is not 100% bug proof, Holman said the high-temperature treatment removes the natural sugars, or "food value" as Holman would say, that attracts pests.
"Termites, they aren't going to just eat something that's not going to give them some type of nutrition. So, by us thermally modifying, we've cooked all that out of the wood," said Holman.
Holman said the process can create certain color naturally when the kiln is set at a certain temperature.
"It's that color all the way through so it's not just an outside color so if it gets nicked or dinged, it'll still be nice and dark below that, so a lot of architecture commercial projects are using this now, because of that reason."
The treated lumber can be used in a variety of ways, including deck wood and window shutters. But there is also growing demand for the wood to be used for gunstocks and guitars. A portion of the wood processed in northeast Indiana goes to Arizona-based Fender Musical Instruments Corp., or better known as Fender, one of the leading acoustic and electric guitar makers in the world.
"One of our bigger customers in California does a lot of work sourcing wood for Fender guitars. And so yeah, we've been cooking for the guys for a few years now," Holman said.
Holman said maple is the most common Midwestern hardwood that is mostly used for the necks of the Fender guitars. He said the treatment helps guitars or any music instrument to better tolerate changing weather conditions.
"It helps the sound when you're playing outdoors because the wood doesn't absorb moisture the same, so your tone is going to be a consistent tone."
As the COVID-19 pandemic moved across the U.S., this business was not immune.
"It was just the scare of the unknown," said Holman. "We had some customers put some things on hold. So, we had to set on quite a bit of money there for a couple of months of things that we have already purchased and gotten ready to ship."
But in the past few months, business shipments have returned to normal. Holman is thankful for that, but also optimistic about the future as his products gain more attention.
"More people are starting to know about the products so I'm hoping in the next couple years here we're going to be looking to expand."
That is welcome news to Bruce Kettler, director of the Indiana State Department of Agriculture, who toured the EcoVantage facility as part of a tour of Indiana's hardwood industry in the northeast region of the state.
"That was really intriguing to me that you basically change the structure of the wood and it colors it differently," said Kettler. "That brings value to it."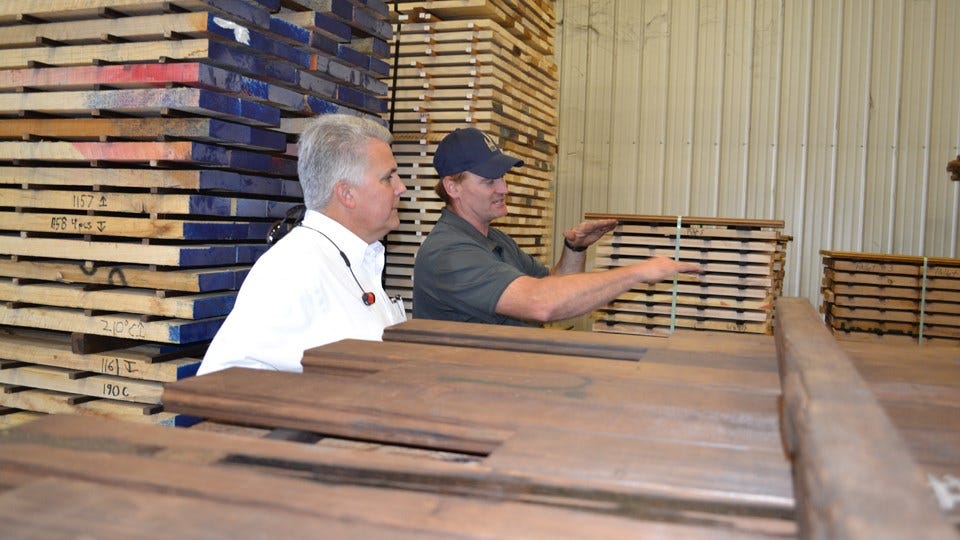 Two years ago, the ISDA and the Indiana Department of Natural Resources created the Indiana Hardwood Strategy, a roadmap to grow the state's $10.5 billion industry.
"We're looking for ways to not only export logs outside of the United States, but we want to look for ways to add value to wood here in the state of Indiana that brings in jobs and brings in revenue to the state," said Kettler, something that Holman and EcoVantage would like to see as well.
EcoVantage Manager Jason Holman explains to Inside INdiana Business the value and costs of using this style of wood treatment.