Satellite Maker Expands in Fort Wayne
Florida-based L3Harris Technologies (NYSE: LHX) has completed a 45,000-square-foot expansion of its Fort Wayne plant in response to the growing need for better satellites for the nation's defense. The company says the new classified facility provides the space for missile defense satellite programs. L3Harris says the investment and expansion are necessary after being awarded two contracts from the U.S. Department of Defense.
"It's really about helping our customers solve an evolving threat from our adversaries. That threat is the movement from ballistic missiles to hypersonic missiles and the ability of our nation to not only see a launch and detect the launch, but to track and then provide intercept data to those hypersonic threats," Rob Mitrevski, vice president and general manager for Spectral Solutions at L3Harris Technologies said in an interview with Inside INdiana Business.
The Space Development Agency awarded L3Harris a contract to develop a prototype program for an end-to-end satellite system in October 2020. The Missile Defense Agency awarded the company a prototype contract to develop the Hypersonic and Ballistic Tracking Space Sensor in January. The work in Fort Wayne focuses on sensors that can pinpoint and track hypersonic missiles.
"Our customers face rapidly evolving threats now, not in years," said Ed Zoiss, president, Space and Airborne Systems, L3Harris. "We've increased our investment and expanded our capacity prior to receiving program awards so we can help them address threats without hesitancy."
Mitrevski says L3Harris began focusing on the defense aspect for the Fort Wayne plant in 2018. Prior to that, it focused on weather-related satellites. That work continues today. The company has invested $50 million to grow its missile defense programs in Fort Wayne.
"Hoosiers welcome the expansion of L3Harris Technologies facility right here in Fort Wayne. This campus will address the Department of Defense's urgent need for satellite programs and invest in innovative technology, while also bringing new jobs to the northeast Indiana workforce," said Sen. Todd Young (R-Ind.)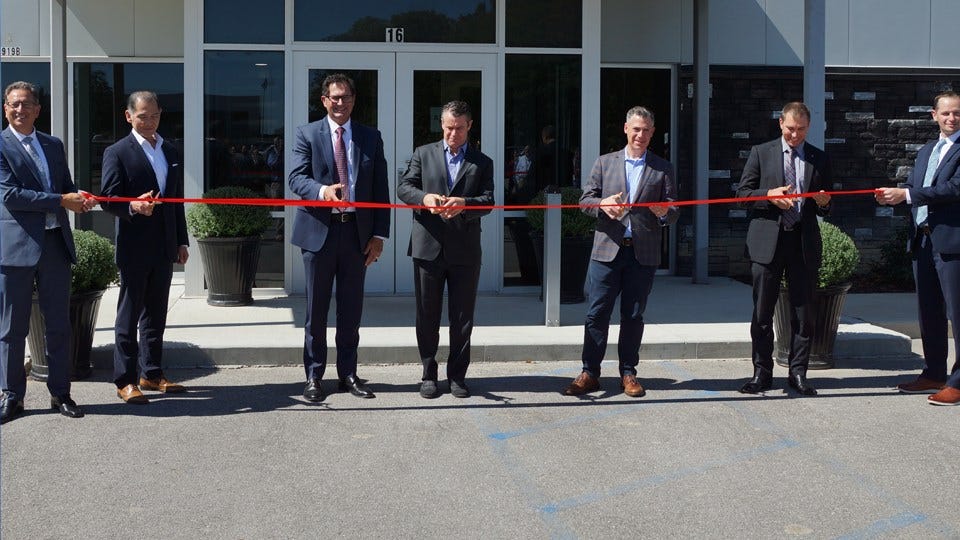 Young was one of several federal officials who celebrated Thursday the opening of the Farnsworth Innovation Center. It is named for noted Fort Wayne inventor Phil Farnworth, who is credited with the early development of television electronics. He later developed technology used in early warning and radar system for defense.
As part of the expansion, the company has hired 100 new employees over the past year, bringing total staffing to about 500. But Mitrevski says more highly trained workers will need to be hired. He says the company is an enviable spot in terms of a workforce pipeline.
"If you think about where Fort Wayne is situated, we're about 225 miles in radius from six of the top 15 engineering schools in the nation. And there are not a lot of places in the US where you can say that. So, we have a very strong talent base in the Midwest," said Mitrevski.
Vice President for Spectral Solutions at L3Harris Rob Mitrevski said the work in Fort Wayne is about keeping the nation's defense ahead of its adversaries.