RV Startup Rolls Out First Unit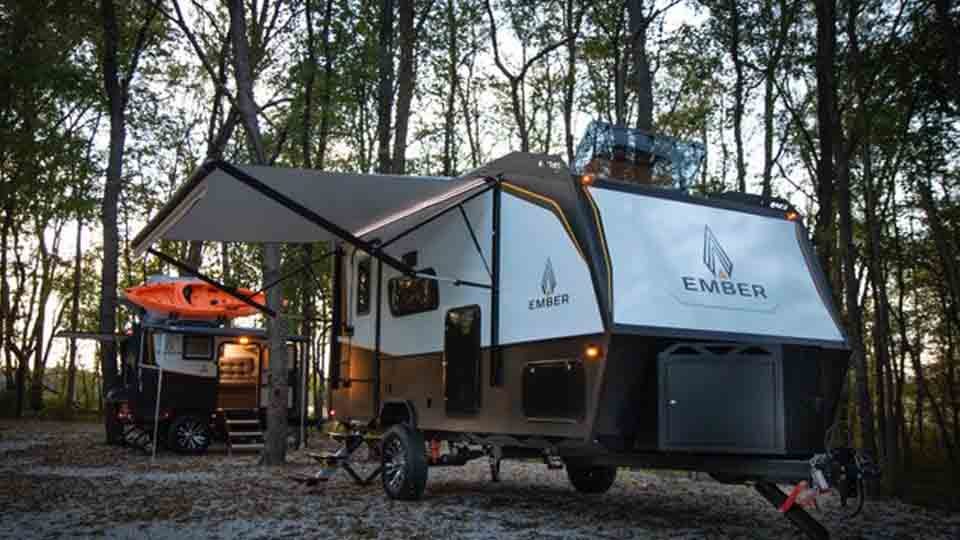 A new competitor in the northern Indiana recreational vehicle industry has manufactured and delivered its first unit. Bristol-based Ember Recreational Vehicles celebrated the milestone Tuesday while also cutting the ribbon on its new 88,000-square-foot headquarters and production facility.
The company was founded earlier this year by Ashley Bontrager Lehman, the granddaughter of Jayco Inc. founders Lloyd and Bertha Bontrager. Jayco is now a subsidiary of Elkhart-based Thor Industries. (NYSE: THOR)
Ember RV has entered the marketplace with lightweight travel trailers for off-road and off-grid capabilities.
"In the early days of Ember, we learned we must celebrate the mile markers along our journey. Today, we've achieved a critical goal for Ember – delivering our first production unit to a valued partner, Haylett Auto and RV. We are now one step closer to achieving our mission. We are challenging the status quo, making a positive impact on our industry, and building a better RV by building a better RV company," said Bontrager, president and chief executive officer of Ember Recreational Vehicles.
The first unit went to Haylett Auto and RV, an independent dealer based in southern Michigan.
In August, the company said it would hire 150 workers by the end of 2023.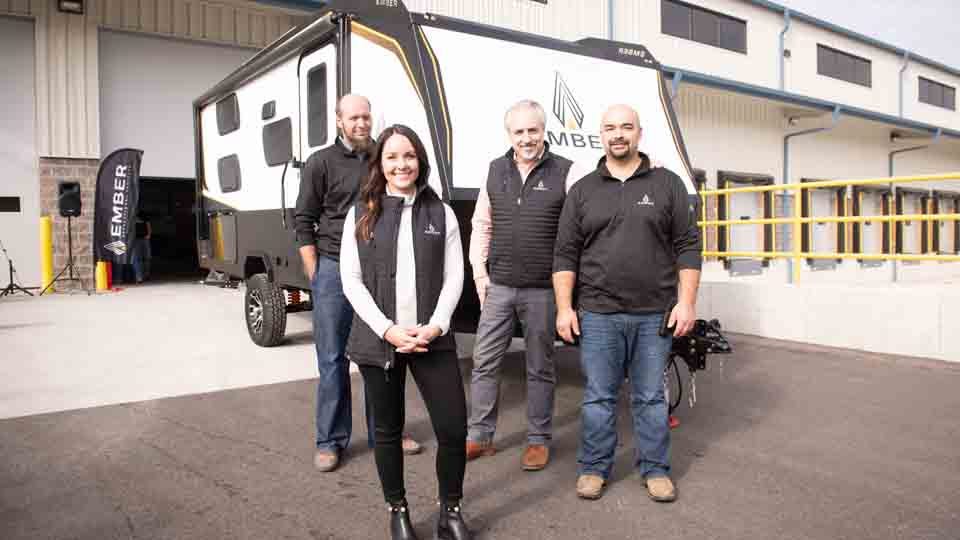 Story Continues Below