Rolls-Royce Plans $400M in Testing Upgrades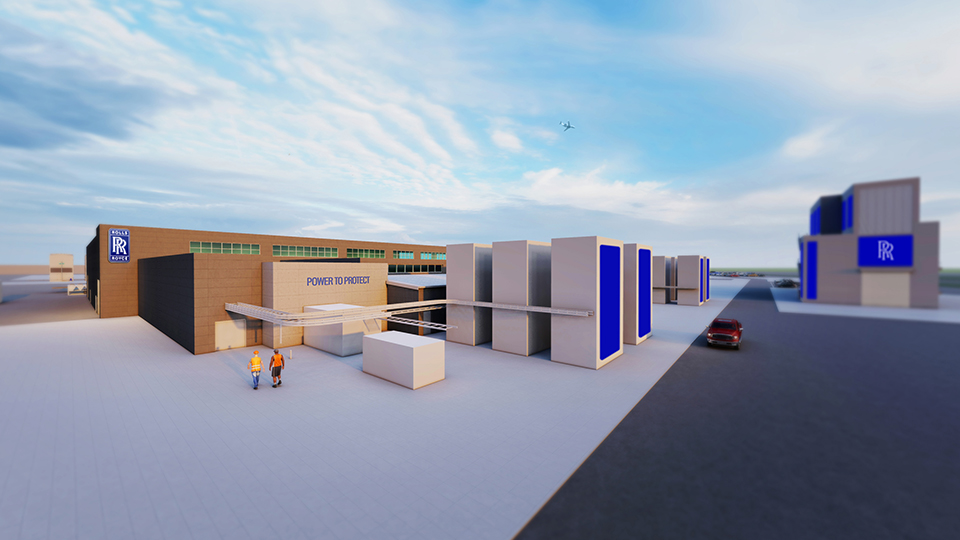 Rolls-Royce Corp. has announced plans to invest $400 million in its Indianapolis and West Lafayette operations. The company says the investment, which will take five years to complete, is part of an effort to modernize its engine test facilities in Indiana.
The project includes a 150,000-square-foot addition to the company's Tibbs Avenue campus on the west side of Indianapolis. The new facility will include test cells, control rooms and other upgrades the company says will be used to test the modern gas turbine engines that are manufactured on the site.
Rolls-Royce is also planning to boost its operation in the Purdue Aerospace District by creating a large-scale testing campus. The effort includes upgrades to the company's electronic engine controls business and adding high-altitude, hybrid electrical and hypersonics testing capabilities.
Warren White, head of assembly and testing for Rolls-Royce, tells our partners at the Indianapolis Business Journal the $400 million will be split nearly evenly between the two locations.
"We are thrilled to expand our modern test capabilities and footprint in Indianapolis," Rolls-Royce North America Chief Executive Officer Tom Bell said in a written statement. "We're developing state-of-the-art facilities that will enhance our recent modernization project and create value for our customers with highly efficient and advanced manufacturing capabilities."
Rolls-Royce says the Indianapolis facility will test for a variety of products, including the U.S. Air Force B-52 strategic bomber fleet. The manufacturer landed a contract last fall to manufacture engines for the aircraft that could be valued at up to $2.6 billion.
In 2020, Rolls-Royce completed a $600 million modernization of its manufacturing operations in Indianapolis. The company says the new investment will "further establish the Indianapolis site among the most advanced manufacturing campuses that Rolls-Royce operates anywhere in the world."
The West Lafayette investment comes less than a year after Rolls-Royce announced a multi-million-dollar investment in testing capabilities at the Aerospace District with up to 50,000 square feet of new space.
White tells the IBJ the company is in talks with the Indiana Economic Development Corp. and the cities of Indianapolis and West Lafayette about potential incentives for the project, though no deals have been finalized.
Story Continues Below