River Ridge to Support Wastewater Projects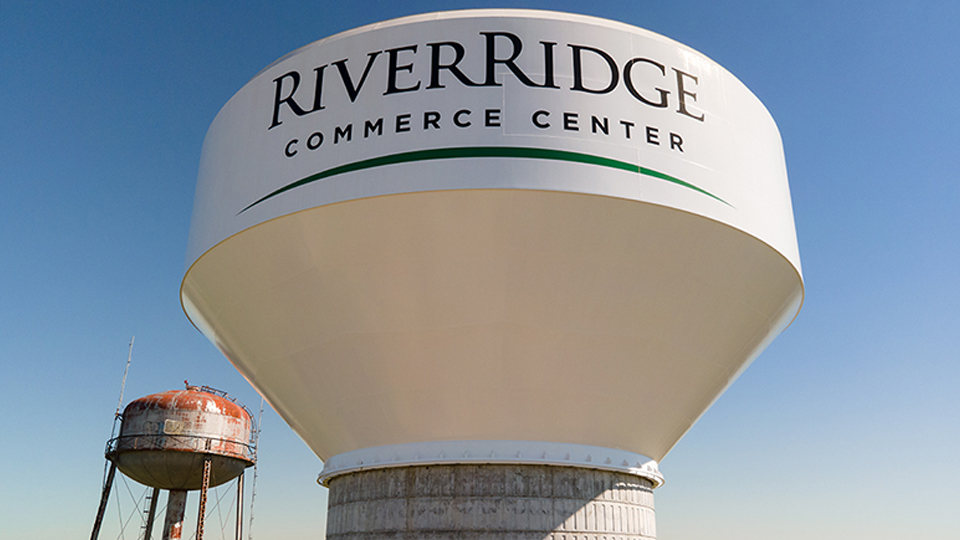 The River Ridge Development Authority has authorized two memorandums of agreement to help finance planned improvements at wastewater treatment plants in Jeffersonville and Charlestown. Both facilities provide services to businesses located within the River Ridge Commerce Center.
Last month, the RRDA authorized executive director Jerry Acy to negotiate with the city of Jeffersonville over funding for its wastewater plant expansion. Since then, MOAs with both communities have been reached.
"These are critical projects for the growth and ongoing success of River Ridge," said Acy. "Adding treatment capacity at both treatment plants will allow us to continue developing properties and attracting businesses in both the north and south sections of the River Ridge Commerce Center."
According to the MOA approved for the Jeffersonville project, the RRDA would contribute $12 million toward the city's planned $38 million investment to expand the North Wastewater Treatment Plant. The planned expansion would double the treatment capacity at the plant to approximately 6 million gallons per day.
The MOA for the Charlestown project calls for the Authority to contribute $12 million to help fund a new $42 million treatment plant in Charlestown.
"We are excited that with the ongoing, smart investments in infrastructure and development, we will see more and more companies – and jobs – coming to River Ridge and Southern Indiana," said Acy.
The majority of River Ridge's funding to support the treatment plant expansions would come from proceeds from a planned 2022 bond issue, which also was approved at the meeting.
Story Continues Below