Purdue: The chemistry behind the Ka-Boom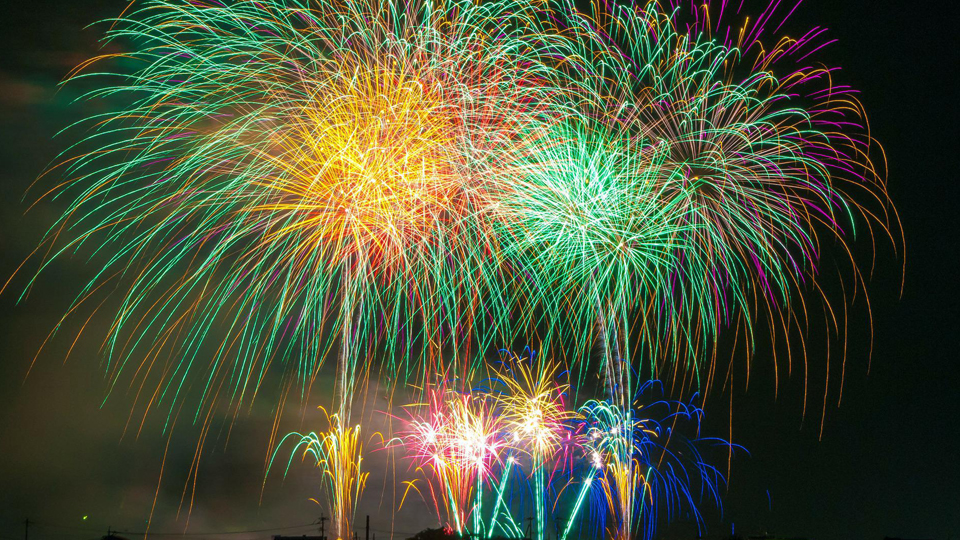 Paul Smith did not grow up using fireworks, though as a child he enjoyed watching the pyrotechnic pageantry in the sky on the 4th of July. He still does today. But now he likes to teach about the airborne artistry and sensory experience of a fireworks show and the chemistry behind the big bang.
Smith works for Purdue University's Department of Chemistry as the director of lecture demonstrations.
"It's a chemical reaction going on that we're able to see. And the fascinating thing is about it is that chemistry deals with molecules and atoms that we can't see in that. But in fireworks, it's a big enough scale, large enough presentation, that now we can see actually what's going on at a very small level, in a large way," Smith explained.
Smith is also president of the Pyrotechnics Guild International, a trade group that supports the safe use of fireworks. Smith has been working with pyrotechnics professionally for more than 30 years. He says there are close to 1,000 licensed retailers in Indiana that can buy and sell fireworks with a state-issued permit.
"My study of chemistry allowed to understand some of the reactions taking place and see vivid evidence of the interaction of molecules and atoms in pyrotechnic reactions," said Smith from his lab at the Wetherill Chemistry Building at Purdue.
While most people react to the burst, crackle and sizzle of a fireworks show with an "ooh and aah," Smith says all five senses get involved.
"Visually, obviously. Sound, you're going to get the noise and stuff like that. And then because of the smoke that's going to waft…you smell it. And then the loud noises sometimes create a pressure wave enough that you feel that pressure against your body," said Smith.
The fifth sense – taste – is the least involved.
"Probably doesn't get that much and we hope doesn't get involved at all. But sometimes that smoke is in the air and that people pick up on that that way," Smith acknowledged.
Ever the scientist, Smith says different elements emit certain colors. This is where a periodic table of the elements comes in handy.
"Strontium is the predominant color, or element, used to get the color red. Barium is used most of the time to get green. Copper is often the one used for blue. Calcium is kind of orange, red. And then, sodium…is a very brilliant, vivid yellow," said Smith.
Smith says fireworks are so appealing because it's the large-scale result of the chemical interaction between molecules and atoms the human eye can't see. But what people do see is the result of craftwork and preparation before one pyrotechnic device detonates overhead.
To Smith, it's not just the array of colors, but the patterns created with precision.
"One of the more interesting ones now is they actually get a cube in the sky. So, you got a three-dimensional pattern created out of a one dimensional device being launched into the air," said Smith. "Just seeing how that unfolds and what they've done there I think is a really fascinating and interesting aspect of fireworks."
Story Continues Below