Purdue Startup Earns 'Most Fundable Company' Designation
A Purdue University-affiliated startup that developed solid rocket fuel for long-range missiles and space systems has earned its way onto the Pepperdine University Graziadio Business School's Most Fundable Companies list.
Purdue says thousands of high-tech entrepreneurs vie for a spot on the prestigious list each year. Adranos is listed among the top 20 companies.
The business school in California says the list is designed to recognize exceptional entrepreneurs who are solving today's problems with inventive solutions.
Placement on the list helps startups raise their profiles as they seek investment capital to fuel their company's growth.
"It is an honor to be recognized out of thousands of other companies," said Chris Stoker, chief executive officer of Adranos. "This is yet another point of external validation that we are on track not only to create substantial value for our customers but also to provide meaningful returns for our current and future investors."
Stoker, along with cofounder Brandon Terry, says their high-performance solid rocket fuel ALITEC that can increase the range or payload capacity of launch systems by up to 40%.
The selection process included financial projections, market opportunity, intellectual property and the strength of the management team.
The technology used by Adranos is licensed through the Purdue Research Foundation Office of Technology Commercialization, which patented the technology.
To view the list of companies, click here.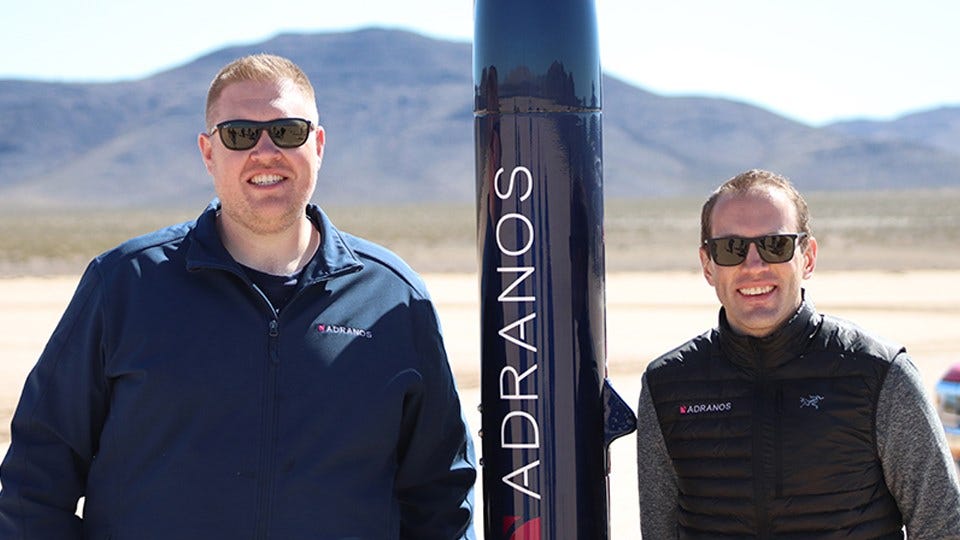 Story Continues Below