Purdue Research Aims to Improve Intersection Safety
Researchers from Purdue University and the Indiana Department of Transportation are developing technology that could help improve the safety of drivers at high speed intersections. Howell Li, principal research analyst at Purdue's Lyles School of Civil Engineering, and his team are working on "traffic signal cabinets," technology that can adjust signals to reduce the number of drivers who run red lights. Li says the technology can ease a driver's "dilemma zone" and help them clear intersections more safely and efficiently.
In an interview with Inside INdiana Business, Li explains the dilemma zone, why it's dangerous and how his technology can improve it.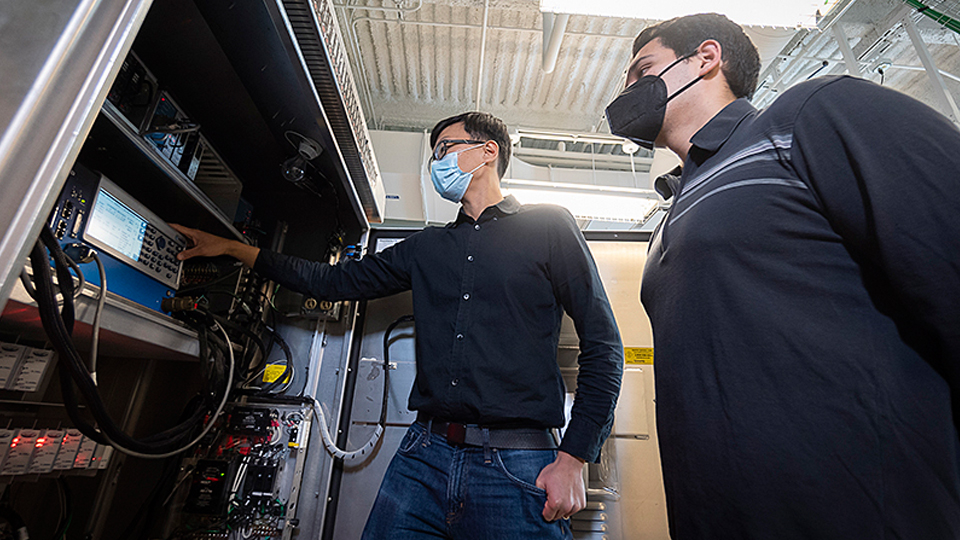 "You may be traveling down the road at 50-55 mph and you come up to one of these [signalized] intersections, and about the distance of a football field away, you see a yellow light come on," explains Li. "You don't know whether you should hit the brakes really hard, and 90% of drivers take about 2.5 seconds to react to the change in the signal. If you hit the brakes, you may be in for a really hard stop. If you don't hit the brakes and you decide to cruise through, because you're at such a faraway distance, and at a great speed, you still may not be able to clear the intersection. So you still may go through on red. That's a danger, and that's what we call the dilemma zone."
Li says the "traffic signal cabinets" are installed at intersections and are the "brains of the operation."
"It decides the timing of each movement of the intersection, as well as a bunch of relays that actually sends the power out to each of the lightbulbs at the traffic signal," says Li.
According to the university, the technology can give a longer green light to vehicles approaching an intersection.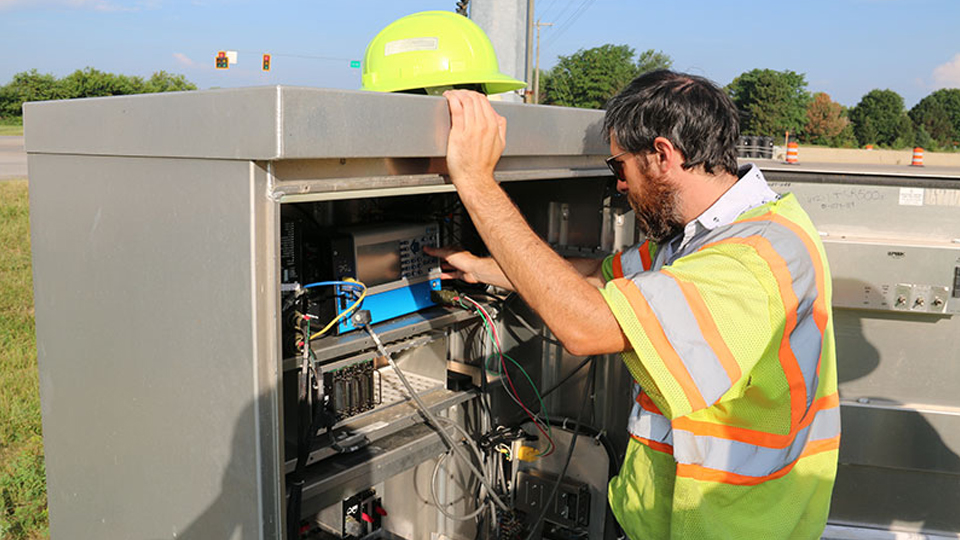 "Or, if we know that the vehicle is going to hit a red light pretty soon, we might just show the yellow indication a little bit earlier." says Li. "You may see the yellow at 300 feet, at that point, it's pretty dangerous. But if you get to see that same yellow indication 1,000 feet away, you have a long ways to go before you get to the intersection, so you might just let your foot off the accelerator and just cruise until you get there. By the time you get there, the side street may have already cleared and you're on your way."
The technology relies on wireless communication devices at traffic signals and in vehicles, as well as specialized control logic.
Li says, in terms of going to market with his technology, the logic and programming are ready.
"It's a matter of federal and state regulators, the automotive industry, as well as the intelligent transportation systems sector," said Li.
Li says the research team performed a test on U.S. 231 in Tippecanoe County and found that it could reduce the heavy vehicle red-light incursions by up to a third.
Story Continues Below