Purdue receives $3M to research zero-waste pharmaceutical manufacturing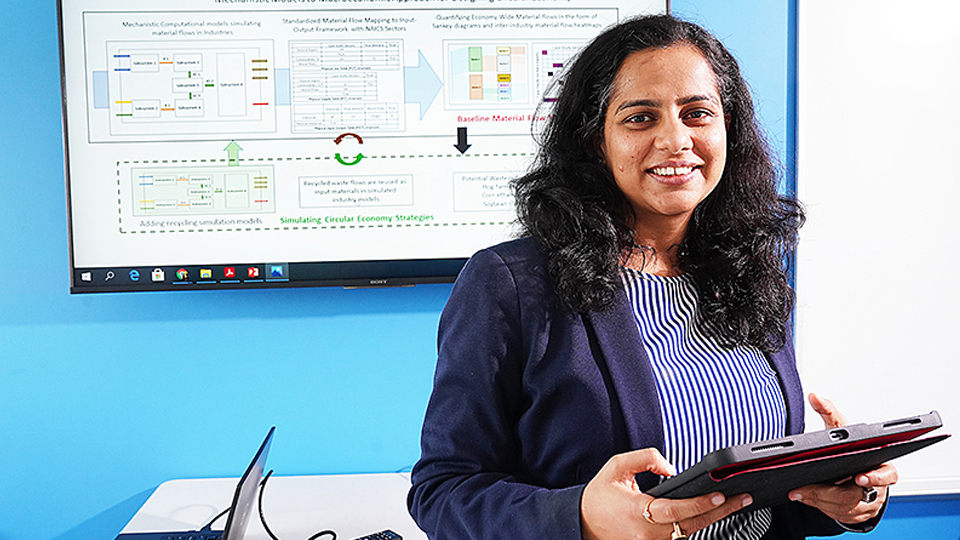 Researchers from Purdue University are receiving a $3 million grant to help the pharmaceutical industry achieve zero waste in its manufacturing operations. The grant, which comes from the National Science Foundation, will enable the team to research alternative, cost-effective solutions to the industry's current operations.
Shweta Singh, associate professor of agricultural and biological engineering and environmental and ecological engineering at Purdue, is leading the project.
"It's a waste problem that causes economic, social and environmentally negative impact," said Singh.
According to the university, the pharmaceutical industry generates large amounts of unused medicines and toxic wastes, which reduces profits and pollutes the environment. Additionally, health problems are also a result of discarded antibiotics that find their way into the food chain.
"Our project is focused on creating a large-scale framework and cyberinfrastructure that can help manufacturing networks to perform more sustainably," Singh said. "We'll start our proof of concept with the pharmaceutical industry, given its high impact on the American manufacturing system during COVID."
Singh says the research will lend itself to a circular economy, one that can reduce the need to extract new raw materials while also reducing the flow of waste into the environment.
"If there is an additional cost, where do we get the incentives to do it?" says Singh. "There are no algorithms that can help industries do it in the most resilient way. Everyone wants to transition to a circular economy paradigm in manufacturing. No one knows how and what will be the consequences of such a transition. That's what we are fundamentally focusing on to create knowledge and tools for a sustainable transition to a circular economy."
Purdue says Singh and her team will also work with industry partners to develop and test the proposed algorithms and cyber infrastructure.
"The cyberinfrastructure will be a computational tool based on a digital twin of the whole manufacturing system," Singh said. "Then we can do simulations to understand the right process and scale to incorporate for sustainable manufacturing."
The project will also offer training through student internships and workshops with support from the university's Biotechnology Innovation and Regulatory Science program and the Office of Professional Practice.
Story Continues Below