Purdue highlights $45M renovation of Ross-Ade Stadium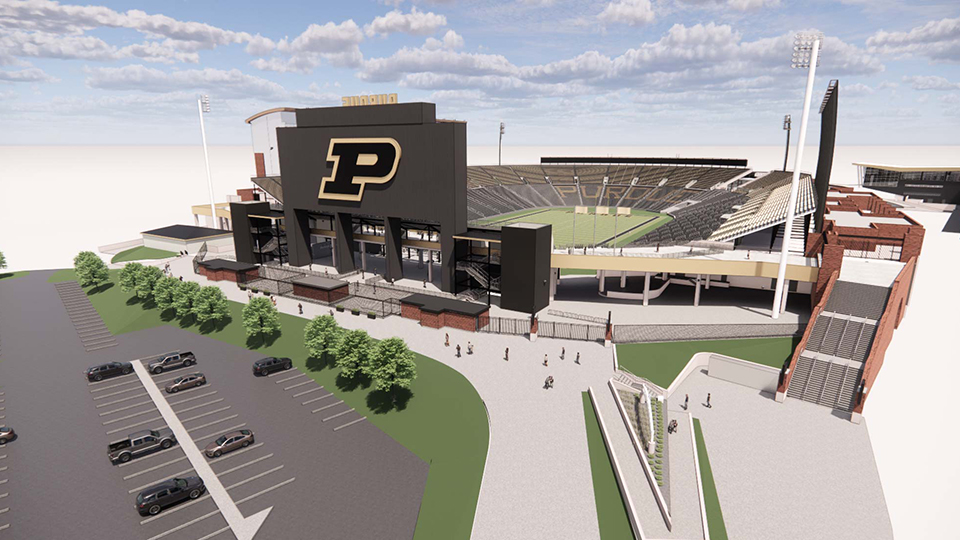 Purdue Athletics has released construction plans, renderings and timelines for a $45 million makeover of Ross-Ade Stadium. The first phase of the renovation will begin following the completion of this season and should be finished before the 2023 season.
One of the biggest changes will be enclosing the nearly 100-year-old stadium on the south end to create a bowl. The end zone addition will become the dedicated student section for the "Ross-Ade Brigade" and seating for Purdue's marching band.
The changes will also create 4,500 additional seats and an expansive concourse.
"The additions and renovations to Ross-Ade Stadium will enhance the student-athlete experience on and off the field," said Purdue Football Head Coach Jeff Brohm. "The south end zone bowl will create an exciting atmosphere that will extend throughout the stadium."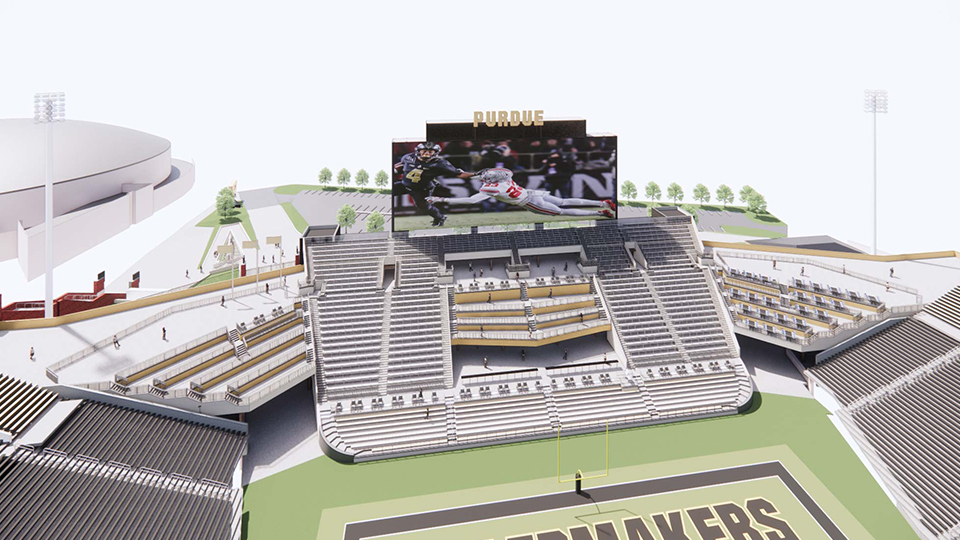 The project also calls for a new player entrance from the Kozuch Football Performance Complex directly to field level.
There is also a new student-athlete dining facility with a 150-person capacity. It features a full production kitchen and indoor and outdoor seating.
"It's also more than just a football project; as this initiative progresses it will have a broad university and community impact," said Vice President and Director of Intercollegiate Athletics Mike Bobinski. "It's our responsibility to make sure that Ross-Ade is programmatically and structurally positioned to support high-level success for generations."
The university created a website specific to the Ross-Ade renovation project. Click here to learn more.
Story Continues Below