Property Across from IMS Acquired by Penske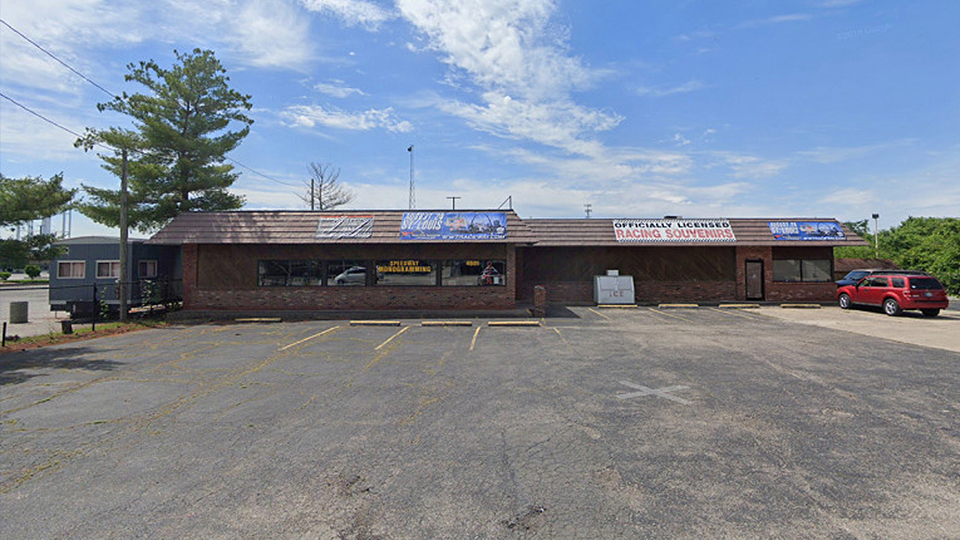 Penske Entertainment Corp. has acquired the Speedway Monogramming property across from the main entrance to the Indianapolis Motor Speedway on West 16th Street. IMS officials tell our partners at the Indianapolis Business Journal the deal allows Penske, which owns IMS, to think about what the track's "front door" looks like.
A subsidiary of Penske Entertainment bought the property for $850,000 last month. It was sold by Jim Luebbert and Susan Strong Luebbert, who ran Speedway Monogramming. The shop closed April 9.
The surrounding property, which includes the corporate offices for the NTT INDYCAR SERIES and IMS Productions is already owned by Penske.
"We were there for 38 years," Susan Strong Luebbert told IBJ. "We have made a lot of friends over the years and met wonderful people, and I feel fortunate to have had such a nice place and such a window to the world."
The purchase was first detailed by IMS President Doug Boles in this week's episode of the IBJ Podcast. He says discussions on the future of the property will take place after the current season of events at IMS.
"We've got a lot of property around here—a thousand acres," he said. "What are we doing with that property? How do we work with the town and the city to continue to close the gap between 16 Tech [Innovation District] and the west side to really help the neighborhoods around us? Roger is really committed to trying to find a way to just continue to bolster these neighborhoods, so I think that's where we'll really focus after this year."
You can read the full story from the IBJ's Mason King by clicking here.
Story Continues Below