Power buyer solutions give homebuyers a fighting chance in a highly competitive market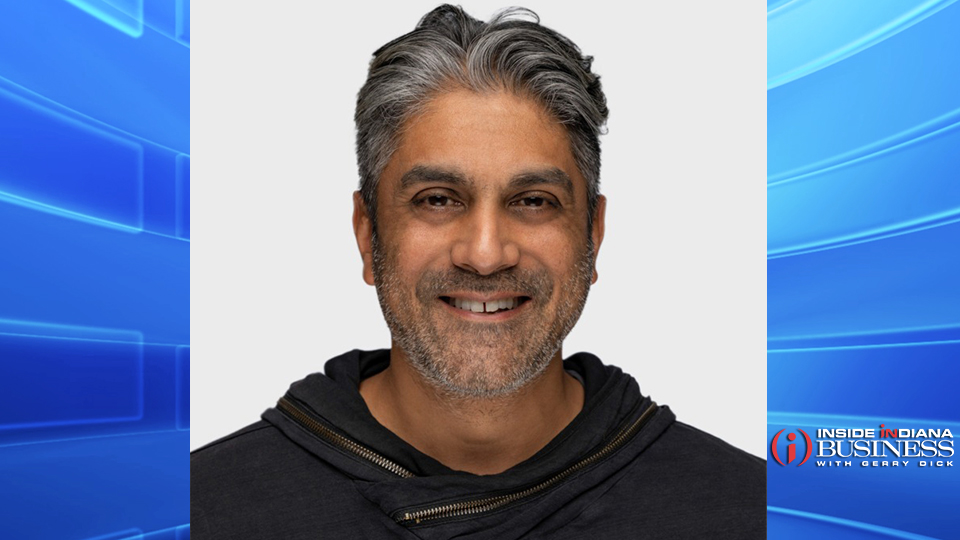 Homebuyers across the country are experiencing a tremendous amount of stress thanks to bidding wars, low inventory, institutional investors and high mortgage rates. In Indianapolis alone, for example, home prices have risen 17.5% compared to last year, selling for a median price of $235,000.  And now with mortgage interest rates that are 2x higher than a year ago, homebuyers are feeling major pressure on affordability and flexibility.
The 2022 Indianapolis real estate market has erupted into a whirlwind year for homebuyers. Realtor.com ranks the Indianapolis-Carmel-Anderson metropolitan area fourth on its list of Top 10 Housing Markets Positioned for Growth in 2022.
Unfortunately, the scaling housing market in up-and-coming neighborhoods — and an influx of traditional all-cash offers made by investors and high-net-worth individuals — has led to many buyers losing opportunities to purchase their dream homes.
New homeownership companies in Indiana are leveling the playing field for everyday buyers by offering to upgrade mortgage-backed bids to all-cash offers that are guaranteed to close following an acceptable inspection.
Market roadblocks prevent Hoosiers from purchasing their dream home
Since the beginning of the COVID-19 pandemic, the housing supply has plummeted. By the numbers, inventory listings have decreased from 1 million in January 2020 to 400,000 in January 2022, according to the Federal Reserve.
Recent reports of decreasing new home sales at the national level allows the market to cool in the long-term. But competition for homes at the local level will remain tight in growing metropolitan areas as the underbuilding of new housing remains unaddressed and Americans look to relocate. Ironically, the historically low interest rates did not provide aspiring homebuyers reprieve in the market before the Fed raised them.
Fierce competition for existing inventory has generated bidding wars on the homes that are on the market — 61% of homebuyers faced a bidding war in April 2022. When buyers compete against one or more other interested parties, the price of the home soars past its original property value.
Indianapolis's population growth is contributing to bidding wars, too. Attracted by a small town atmosphere, an 8% lower cost of living than the national average and a booming tech industry, more coastal firms — and the people working for them — are moving to the Hoosier State. Institutional investors noting Indianapolis' growth have been flipping single-family homes into rentals and driving purchase inventory down even further.
Data firm CoreLogic reports that investors comprised 27% of all single-family home purchases in the first three quarters of 2021 — a 10% increase from the end of 2019. First-time homebuyers were the most affected, thanks to investors largely focused on the lower and middle-priced market. These real estate investors consist of home flippers, small and large-scale landlords, and online companies — iBuyers. Investors leverage traditional cash offers to entice sellers, close deals faster and eliminate financing issues to beat everyday homebuyers.
As mortgage rates rise, buying a home is becoming more expensive. The average 30-year fixed rate recently rose to 6.28%, up approximately three percentage points from January. Rates are now the highest they've been in a decade. Inflation also is on the rise: increasing the number of investors snatching up starter homes, hedging themselves against it.
To beat those odds, many buyers have relied on a new approach to all-cash offers to secure their home.
The power of all-cash offers
Today, it's not uncommon for buyers to make upwards of 10 or 20 offers before winning their home. In a market like this – with multiple offers and offers far over asking price – buyers need a more level playing field.
Traditional all-cash offers often come without contingencies. Sellers gravitate towards these buyers using an all-cash bid approach because it often results in faster closing times, and a lower risk of financing failure.
The next generation of all-cash offers — power buyer solutions — are tailored for the everyday buyer. Power buyer models empower homebuyers to make a non-contingent all-cash offer on their dream home that is guaranteed to close after it passes inspection, by waiving mortgage, appraisal, and home sale contingencies.
Holistically, power buyer solutions allow buyers to:
Win in a competitive market.
Have no financing, appraisal or home sale contingencies.
Become three to four times more likely to win.
Make an offer sellers love.
Close on time with less stress about low appraisals or financing delays.
Secure their dream home faster.
We're currently experiencing one of the most competitive, challenging real estate climates in history — and first-time homebuyers are struggling the most. But taking an innovative approach through power buyers can make it possible for more individuals to purchase homes and build equity for future generations.
Shaival Shah is the CEO and co-founder of Ribbon, a real estate software company simplifying the home buying process.
Story Continues Below