Ports Prepare for Shipment Growth in 2022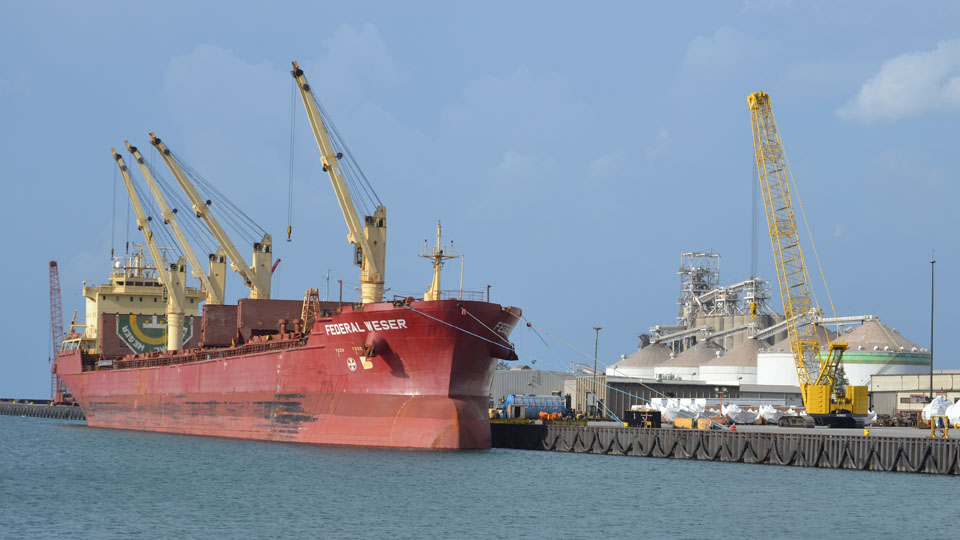 In advance of the 2022 shipping season, the Great Lakes St. Lawrence Seaway Partnership says it plans to build upon last year's boost in shipments, including Ports of Indiana-Burns Harbor. The maritime association, which represents ports along the eight bordering states and two Canadian provinces, says more than 38 million tons of products were shipped through the waterways during 2021, an increase of 1.66%.
The partnership says the nine-month shipping season saw record levels of iron ore, steel and other commodities.
"The 2021 navigation season was another consistent year for the Great Lakes St. Lawrence Seaway Development Corporation," said Craig Middlebrook, deputy administrator of the U.S. Great Lakes St. Lawrence Seaway Development Corp. "In a year that's been marked by sudden, unexpected, and prolonged disruptions, the resiliency of the seaway and the dependability of its operations are worth noting."
According to the maritime partnership, the Ports of Indiana-Burns Harbor's 2021 international tonnage increased 135% in 2021 compared to 2020.
The state ports authority says the Burns Harbor facility handled 3.39 million tons last year. There was an increase in steel slabs from 2020. Plus, the authority says steel coils from a new mill source increased the port's overall steel coils number.
"2021 was ripe for opportunities," said Ports of Indiana-Burns Harbor Director Ryan McCoy. "We had several non-scheduled freight shipments that landed at just the right time. Our infrastructure was ready, and we were able to capture new projects. It was a banner year."
In addition to the Lake Michigan facility, the Ports of Indiana also operates Ohio River ports in Jeffersonville and Mount Vernon. The authority says together the three operations moved more than 11 million tons of cargo in 2021, a 34% increase over the previous year.
In an interview with Inside INdiana Business, Coda said Indiana's ports have not had to weather the same supply chain challenges as the coasts.
"The headline supply chain problems [involve] largely imported goods coming through California ports, East Coast ports. For us here in the Midwest, we've not experienced that amount of disruption," said Coda. "Now, having said that, we've always had a supply chain challenge largely in the workforce. We've been in a trucker shortage for 10 years; it's not news to anybody who deals in transportation and logistics."
Story Continues Below