Port Director Plans Growth, Investment at Burns Harbor
The new director of the Ports of Indiana-Burns Harbor says the port authority is "excited" about the potential benefits of the infrastructure bill currently before Congress. Ryan McCoy was named port director in April, succeeding Ian Hurt, who announced in January he was stepping down. While new to the position, McCoy is very familiar with the 600-acre maritime industrial park, having served as a manager at the Cargill Inc. grain elevator at the port for 10 years.
In an interview with Inside INdiana Business, McCoy said there are opportunities if federal funding gets approved.
"But I think we have to be careful and make sure that we're picking the right projects, making sure that we're picking projects that are important to the port that we're looking at growth for 25, 30, 50 years, and we're not quick to make a decision and put up a piece of infrastructure that isn't going to last, or isn't going to have a lasting impact on the port," said McCoy.
However, the port is not waiting for an infrastructure bill to make its way through Washington. McCoy says the port is making a $30 million investment over the next four years to increase cargo handling capacity and multimodal connections. One of the big investments is the addition of spur rail lines across the complex.
"We are a part of the Chicago system. Every Class One [railway] comes through Chicago. We're able to touch every Class One through the short lines. It's very important in this northwest Indiana market that we get more trucks heavy traffic off the road and we see what rail can do," said McCoy.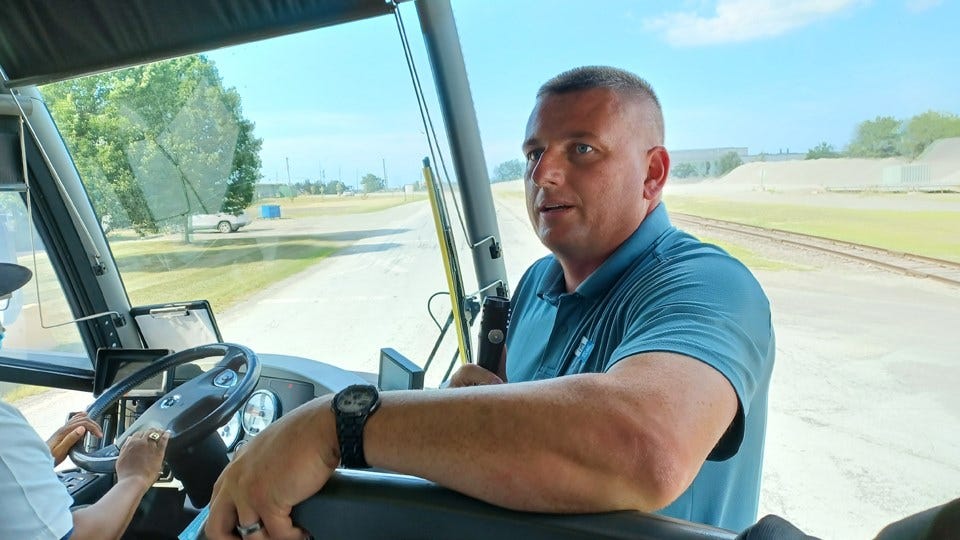 The facility, which currently has 30 tenants, is landlocked by Lake Michigan to the north and a massive Norfolk Southern railyard to the south. To the east, it shares a harbor with the 3,400-acre Cleveland-Cliffs Inc. (NYSE: CLF) steel mill. To the west lies a U.S. Steel Corp. (NYSE: X) facility. McCoy says those limitations makes it important to fill any open space with tenants. Right now, it has about 70 acres of available land.
"It still amazes me that this port has so much untapped potential. And just the amount of investment just energizes me to see how much potential we have to go out and capture customer demand and the larger impact that we can make on this community," said McCoy.
McCoy says his office has heard from potential tenants, even without doing much advertising about the available space.
"I can only imagine what the potential will be if we actually get out and start doing some more advertising."
Northwest Indiana represents 25% of domestic steel production in the U.S. and the Burns Harbor facility plays a key role for shipments of raw material into Indiana and shipments of steel around the globe. The port authority says 80% of its shipments by weight is associated with steel.
"But if we're solely focused on steel, we'll fail as a port, we need to be diversified," said McCoy. "We need to attract other tenants and other customers outside of steel. It's why this project cargo is so important. That's why the bulk cargo is so important."
The ports authority says Burns Harbor tonnage is up 24% year to date. It says in July alone, overall tonnage was 99% higher than July 2020. The port authority celebrated the 50th anniversary of the Burns Harbor facility in July 2020.
In an interview with Inside INdiana Business, McCoy said there are opportunities if federal funding gets approved.