PODCAST: The intersection of human + animal health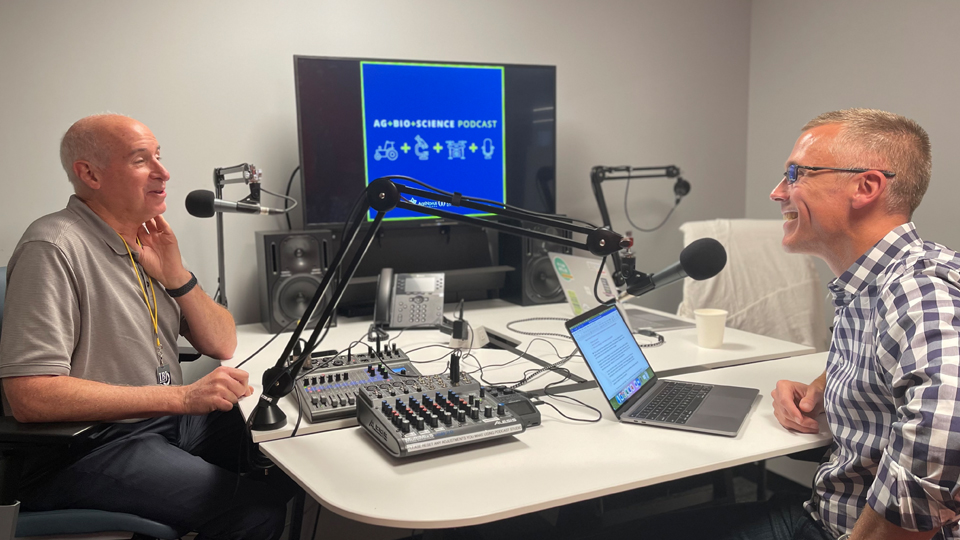 How does an Indiana medical doctor with decades of helping women conceive children apply that experience and a mindset for innovation toward pregnancy in cows? In this week's episode of the Agbioscience podcast, Dr. Jim Donahue, co-founder of Indianapolis-based ReproHealth Technologies, explains how biomedical technology can be used to advance assisted reproduction in agriculture.
"I do think it's all related because to some degree we're all sort of mammals. There are some certain things in humans and mammals that are the same from an embryological standpoint," said Donahue to podcast host and AgriNovus Chief Executive Officer Mitch Frazier. "We've got 46 chromosomes and cows have 60, so it's different. But nonetheless there's a lot of similarity. I think it's fascinating."
In 2017, Donahue was part of team that conducted the first intravaginal culture in Indiana with an FDA-approved device. It's an enclosed system where fertilized eggs are placed and allowed to incubate.
"And our very first patient got pregnant with twins," said Donahue.
Donahue is partnering with Michael Whitt, a professor at California Polytechnic State University, and Katie Russell, an embryologist, to build the company.
As Donahue and his partners explored the success on humans, they realized there was an even bigger need in animal husbandry.
"The problem we're solving is in a cow in vitro doesn't work. In the United States, there's over 2 million eggs collected every year. Only about 25% or less of the eggs form an embryo," explained Donahue.
The device is about two inches long and was described by Frazier during the podcast as, 'it looks like a two bottle caps screwed together with a plastic vial in between them.'
"The key is the plastic has to not kill the embryos, because embryos are very sensitive to everything. It has to be made with a certain type of plastic," explained Donahue. "Tthis little thing does the job of this $10,000 incubator in a lab so fast."
The latest episode of the Agbioscience podcast drops Monday morning. Donahue talks about the future of the company and what they hope to achieve. Click here to access the podcast.
Also, don't forget about the full lineup of Inside INdiana Business podcasts hosted by Gerry Dick.
Story Continues Below